How to Be Mobile Ready for Black Friday & Cyber Monday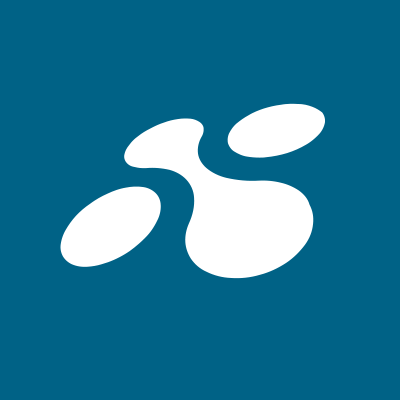 If Black Friday were a sports event, it would be considered a triathlon in the retail industry. In recent years it's come to represent massive growth for retail, travel, and hospitality. This has presented a problem for stores clamoring to be heard above the noise of the competition.
Simply sending out massive amounts of e-mail advertising "Day after Thanksgiving sales," bombing websites with banner ads or printing up flyers is likely to turn into white noise amid retailers trying to steal the spotlight. There is one method that cuts through the clutter — mobile messaging. But there's an art to doing it well. In this blogpost, we'll explain the ins and outs of mobile messaging to capitalize on the opportunities Black Friday offers.
First, a little primer. Although there's not a whole lot of light between Black Friday and Cyber Monday in terms of online discounts, Cyber Monday comes out ahead according to recent Salesforce figures, with about a percentage point of discounts separating them. When you consider Cyber Week racked up $270 billion in global sales in 2020, up 36% compared to the previous year, that difference is massive. Factor in that fears about Covid-19 will again keep droves away from brick-and-mortar retailers this year and the importance of mobile messaging — that can lead to a sale with the tap of a screen — is increasingly important.
Getting Personal in a Commercialized World

To be clear, mobile messaging is not simply personalized offers based on smart data, derived from rich customer profiles. Companies have been there and done that. Consumers respond to personalized campaigns offering great deals, especially when the tone is friendly and familiar. So, how can this be achieved in the commercialized mobile messaging landscape?
WhatsApp is the choice of communication for over 2 billion users in over 180 countries. Its end-to-end encryption has made it the go-to messaging service between friends and family members. Combining a personalized WhatsApp-only discount code for loyal customers who have registered on a WhatsApp VIP list (in return for an added discount) is a sure bet to land your message while building customer loyalty. Using the customer's first name forges a level of personalization that an email heading that reads "Dear Valued Customer" simply does not have. Additionally, when was the last time you prioritized an email over a personal message?
Building Relationships with WhatsApp

Maintaining and nurturing a customer relationship is a nuanced undertaking. It means being there for them before, during, and after their purchasing journey. Using their favorite method of communication — for example, WhatsApp — means they have your customer care team in amongst their closest friends. WhatsApp Business API allows this seamless communication, expanding and developing your communication based on customer dialogue.
WhatsApp offers customer care and notification messages and has recently enabled more types of messages which are a game-changer for marketing. The new type of messaging is designed to help brands offer greater holistic support to customers throughout their journeys as well as open up several new opportunities for marketers. Think product recommendations based on a customer's buying history or gentle nudges about an abandoned cart. It means brands and customers can now strike up conversations on a rolling basis that create deeper, more meaningful relationships without arduous validation processes, reducing the demands on your customer care team.
With the anticipated volume during the Black Friday weekend's shopping bonanza, retail companies need all the help they can get throughout the many stages of the buying process. Using WhatsApp Business to do the heavy lifting makes this task a whole lot easier.
SMS to communicate on Black Friday

There are different ways you can start sending SMS to your customers. Our LINK SMS Gateway is a modern and trusted platform that helps you communicate fast, easily and effectively with global coverage. We support both one-way or two-way communication that you can easily access either through API connectivity or through a secure and dedicated portal.
Six ways LINK can help you communicate with your #BlackFriday2021 customers:

Send SMS - You can use SMS for notifications, urgent messages or for communication you need to make sure gets through urgently. You can choose to send simple SMS, create a dialogue or to use additional features to increase traffic, response rate or loyalty. Learn more.

Collect information - SMS has a 209% higher response rate than phone and email. Use LINK Collect to collect specific customer data. You can use it to invite customers to events, perform surveys or receive permissions and opt-ins. You can also boost the number of sign-ups and the service has features like tip-a-friend or rewards. Customize the design to your brand and create user friendly forms.

Reward customers with coupons - Reward your customers with LINK Coupon to increase customer loyalty and to drive traffic. There is no need for technical skills or integrations, and you can customize the solution to your brand. After you have sent the coupons you can easily track the performance with advanced filtering. Consumers redeem SMS-coupons 10 times more than other types of coupons.

Start a conversation - Use LINK Conversation to enrich your communication and customer dialogue. As it is integrated to LINK Flow, you can create conversational messaging flows to be sent out. You can create user friendly chats and engage with customers in the right channel. You can integrate the solution to OTT-channels like WhatsApp. It's perfect for providing the right content and offerings at the right time expands sales, up sales, cross-sales and re-sales, increasing conversion rates. Learn more.

Send invoice by SMS - By using LINK Mobile invoice, you can switch from paper invoices to a more efficient payment method. You can charge your customers for immediate payment and get paid faster. You can use it for any type of payments like events, requests and charging digital services. Learn more.

Connect through WhatsApp - You can access WhatsApp Business easily through our API and start communicating with your customers. Many people prefer to communicate and engage with business through WhatsApp, which means you can strengthen your customer satisfaction by using it. Learn more.