Best Practices for Black Friday 2021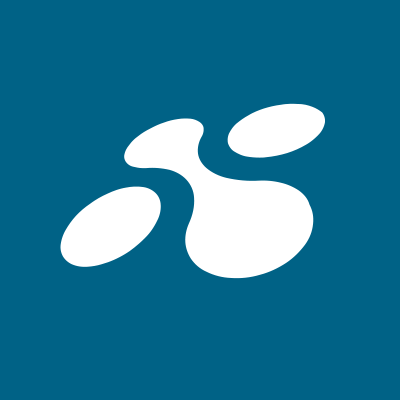 With the holiday season looming, every retailer is looking for new ways to attract more shoppers. Considering the revenue at stake, you should be ready to employ the means necessary to reach and engage with your customers.
Prepping for the big day

Delivering messages at scale is a main consideration when building applications for high-traffic events, such as the upcoming Black Friday and Cyber Monday shopping days that kickoff the retail holiday season.
Understandably, with many restrictions in place, last year's Black Friday hit an all-time high count of online shoppers, with revenue reaching up to 188.2 billion with 39% of the global populating opting to purchase via mobile phone, as opposed to the 61% who made their purchases via laptop. In 2021, this number is only likely to grow.
Experts estimate the total holiday online spend will surpass last year's numbers as well with up to 55% of these purchases being made via mobile phone (Adobe Analytics).
So, we have put together some Best Practices for Black Friday 2021 to help kickstart your campaign and ensure your customer mobile messaging is on point.
Win with these #Best Practices

Start your campaign before Black Friday
The time to roll out your campaign is now. Just like you cannot wait until the last minute to run a full-fledged marketing campaign, Black Friday is no exception. In our experience, serious retailers/campaigns start in October or at least six weeks before Black Week. Thus, if you haven't started then the time is now to give yourself the right runway so that the post-Thanksgiving messages don't come across as an afterthought. Start setting your KPI's, goals and benchmark expectations based on data from previous years.
Make sure you have your customer database and opt-in consents up to date. Ask customers to opt-in to receive offers and notifications.
Employ push/rich notifications
Remember how we recommended getting started early? Rich notifications can alert users of upcoming deals a few days before the big day. You can send on-brand content, even creating a countdown until Black Friday starts. Then, once the frenzy begins, you can use rich notifications to remind users how much time remains until the end of Black Friday or when the offer ends during Black Week. Like all notifications, we recommend the following for guaranteed success:
Ensure you send personalized and tailored content and/or offerings to your customers
Send early, at a time for maximum impact
Be specific in highlighting value
Keep your content captivating
Send follow up messages to increase the likelihood of closing the sale
Monitor and adjust your offers in real time

Monitoring customer experience of the buyer journey is crucial at every step. How does this translate for your Black Friday campaign? Here's some tips:
Ensure you have access to the right statistics and performance
Test the digital experience to get a firsthand understanding of how your customer's digital experience.
Measure page performance and customer satisfaction.
Optimize availability and quality so that the customer experience is streamlined.
Offer deals through Cyber Monday

If you have surplus stocks, or the Black Friday sales need a boost, continue your offers through to Cyber Monday.
Send promotions and/or rewards to those customers who purchased on Black Friday to buy an add-on to their product – and always remember to keep it personalized.
Offer gift guides

Gift guides are a great tool for navigating all the products you offer. They will also help the process of browsing to purchase smoother. Create guides that cater to the receivers: friends, each member of the family, etc. All guides should clearly direct the customer where to go on your site for each individual product.
Use holiday – themed emojis

Emojis are great for engagement and helping build a human connection with your customer. They're also fun and popular while contributing to your tone of voice while messaging. Use emojis to help attract attention and enjoy a higher open rate (up to 4%).
Optimize an omnichannel shopping experience

It's become commonplace to have a variety of channels to interact with your customer base. From social media to your website to your physical store, when you connect all of these touchpoints you can improve customer satisfaction and increase sales. For example, a customer who has viewed your product on an app enters your store and is helped by an employee to locate the product. In turn, this omnichannel experience boosts customer loyalty when the customer journey is good from start to finish.
Moreover, you can integrate conversational commerce into your strategy, connecting with your customer every step of the way when you offer an omnichannel experience. No matter which messaging platform your customer chooses, you are opening a friendly dialogue and moving the customer through the sales funnel faster. From chatbot to app to voice assistant, WhatsApp or SMS you are wherever your customer is and are able to create the personal touch your site may lack.
Retarget your audience and reduce your cart abandonment through having a clever strategy in place

An abandoned cart is when a customer adds items to their digital shopping cart, but then doesn't complete the purchase. Since these happen at the end of the sales funnel, they can be a game-changer when it comes to the volume of your sales. Due to this uncertainty, here's a few helpful tricks to address cart abandonment:
Tailor content for the customers who are in "browsing mode." Include reviews and incorporate price comparison tools to drive those browsing to commit to your products.
Set up reminders via SMS, WhatsApp and email to remind your customers of the items they have left behind. If you really want to seal the deal, then run a discount offer on the purchase or shipping price
Clearly communicate returns and exchanges.
Make your checkout process user-friendly and include a variety of payment options.
Create an urgency in your offers. Time-sensitive deals perform better than ones that run continuously. Think about a "deal of the hour" or a special offer to highlight at a specific time. Immediacy will motivate your customers to "add to cart" and decrease the risk of abandoning their purchase.
Use visual content such as videos and infographics to increase awareness.
Reignite interest from your customers by appealing to them aesthetically through visual content

Visual content grabs the customer's attention in a way that simple text does not. Include your top offerings and/or deals along with helpful information that will assist your customers on their buying journey and help increase your conversion rates.
Stay ahead of the competition with LINK

As a Communications Platform as a Service provider, we offer a variety of channels to cover your specific needs and connect with your customers in addition to several products essential for your Black Friday success.
LINK Mobility provides mobile communications services that can be branded and verified so your customers know they are legitimate offers. Some key services for a branded, personalized experience for your customer include:
Rich SMS allows you to build tailored landing pages with the important CTAs.
RCS enhances the customer experience with images, carousels, videos and much more.
Verified WhatsApp Business Accounts ensure your customers are safe in the knowledge that the messages are from a verified business. You can send images, videos, documents and more.
Our Messaging Gateway enables real-time communications, while LINK Conversations facilitates two-way dialogues between customers and brands.
This is a perfect solution if you want to have a discussion with a customer and collect relevant data.
Effectively attract more shoppers, save cost, and increase revenue with mobile coupons which can be used in-store or online.
In addition to getting paid faster, ensure contactless payment by using LINK Mobile Invoice.
Black Friday is the biggest retail day in the calendar, but the conversation doesn't need to stop there.
Use LINK Mobility Chat to keep the conversation going throughout the holiday season by engaging with customers, increasing satisfaction levels, and providing customers with the ultimate experience of your brand.
Ensure that you're engaging consumers on the right channel at the right time.
Because on Black Friday every communication matters … and every message counts.