Viber Business Messaging: Helping brands succeed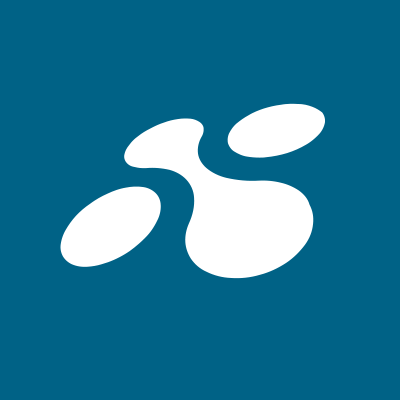 In this blog post, we will share the newest features from Viber that enhance communications between brands and customers. LINK also wants to see you at GSMA x Rakuten Viber´s upcoming LinkedIn Live event, where our Chief Commercial Officer, Fredrik Nyman, will be speaking.
Viber has become one of the most popular messaging apps worldwide in recent times, with over 1 billion registered users in 190 countries and available in over 30 languages. When Viber launched in 2010, its main appeal was free calls between users. This feature gained more popularity during the peak of the global economic crisis, and the channel continued to thrive when it introduced free messaging. In 2013, their stickers feature was launched, giving users the opportunity to decorate messages with customized and interactive stickers, which has become one of the most utilized features of this channel.
Messaging apps have become essential in facilitating conversations with customers, especially so since the outbreak of COVID-19. And Viber's growing user-base reflects this demand. From 2020-2021, there was a spike of 21% in overall usage of Viber business messages. Most notably, the use of transactional messages (I.e., order confirmations, delivery notifications, appointment reminders, etc.), increased by 37%. In addition, many brands made the shift to two-way conversational messaging, seeing it as a way to improve customer engagement and retention.
Viber Business Messaging in 2022

With new rollouts coming this year, Viber Business Messaging can help brands thrive while providing them with the opportunity to upgrade their customer experience.
Brands are empowered to initiate and personalize conversations with customers when they integrate the Viber Business Messages channel with their CRM platform, enabling access to their customer's history; including name, interests, previous order delivery details, and so on. This makes future purchases easier, as customers can confirm their existing data when placing an order. Personalization can also speed up customer queries. For example, if a loyal customer has a question on an item received then the customer representative will immediately understand which item it is by referencing the model number on file. An opt-in customer base also simplifies and supports conversational messaging, allowing customers to pick up the conversation when it's convenient for them. Moreover, customers feel heard and are dealt with in real-time, simultaneously building customer confidence and brand trust.
Below you can read about the leading Viber business features for 2022, created to strengthen communication between brands and their customers through improved customer support, after-sales care, timely management of important data, and more:
A two-way file-sharing option that allows brands to send valuable information and distinct types of files (warranties, invoices, booking confirmations, certificates). Users can exchange files with brands (personal ID, official documents, etc.).
Users can easily share photos and videos with brands. For example, a customer buying a new lamp in a shop and having an issue with assembly will receive timely aftersales support from the brand directly via Viber by sending a 'how-to' video to the chat.
Viber lets users pin important Business Messages within a thread or pin the full conversation on top of the main chat screen, such as booking confirmations or lab test results from healthcare providers. For example, a person making a room reservation in a hotel can get confirmation directly in a messaging app.
User replies to specific messages within Viber Business Messages, which makes it easier for conversations to cover specific topics in a straightforward way.
A new auto reply feature for brands who are unable to instantly reply, that works similarly to an out-of-office feature and will soon be customizable to brand preferences.
Join us to learn more
On January 26th, LINK will be participating in Rakuten Viber's GSMA LinkedIn Live event. Join us for a thoughtful discussion on new trends in communication between brands and customers and much more.
Speakers:
Fredrik Nyman (Chief Commercial Officer, Link Mobility Group)
Limor Bailey (Partnerships Account Director, Rakuten Viber)
Zehra Chudry (Moderator: Director of Events Marketing, GSMA)
Read more and register here.