Stronger Together: LINK brings value and expertise to partnerships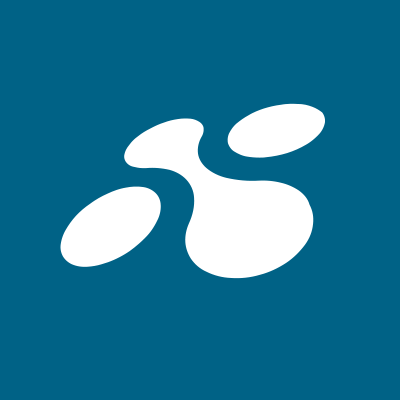 Interested in partnering with us? Think of all we could accomplish together! Fortunately, we've recently launched our LINK Partner Community. Though we've worked with partners for many years, we formalized these partnerships with our partner program. Learn more about what partnering with LINK means for your business.
With LINK Partner Community, we want you as our partners to shine and make enhancing customer value easy.
Types of Partners

We have four different types of partners:
Integration partners – These are IT and consultancy companies that add value by connecting applications and designing customer journeys. They implement, maintain, and support software or digital business applications by providing a no-code state-of-the-art CPaaS solution through LINK Mobility.

Technology partners – By collaborating with LINK, software companies can create a communication ecosystem to benefit customers.

MNOs – Our CPaaS solutions enable carriers, or mobile network operators, to support their B2B and B2C customers using the channels they prefer.

Connectors – These are global business applications, such as your CRM or marketing automation tools, that will help you communicate with your customers over multiple channels.
Benefits of the three partner levels

You might have noticed that we segment partners into three different levels: Certified, Gold, and Platinum. What do each of these means and what are the benefits? Read on.
1. Certified
Each partner starts out as a Certified Partner. This includes a shared press release to announce the partnership. On our partner site, you'll get your logo and link to your website listed. You'll be assigned a dedicated partner manager with prioritized support, in addition to a discount on the LINK SLA.
When it comes to sales and marketing, your team will receive product- and sales-specific training, LINK-supported end customer campaigns, and standardized partner marketing material.
Furthermore, your business will get access to a technical roadmap to drive innovation, benefit from the full value of LINK's CPaaS offer, and input on trends, challenges, and opportunities in the mobile communications industry.
2. Gold
After Certified comes Gold Partners. In addition to the Certified Partner value-adds, Gold Partners also get their company description listed on our partner site, an entire dedicated partner team, further discounts on our LINK SLA, and a specific Microsoft Team's channel for communications between your business and LINK.
For sales and marketing, you'll also receive on-site training for your employees, support in customer meetings, introductions to new leads, customized marketing material, shared PR and blog posts on common success cases, and co-hosted events, like webinars, breakfast seminars, events, and more.
For innovation, your business will get access to deep dives, customized education material for sales, support, and delivery.
3. Platinum
Platinum Partners get everything Certified and Gold Partners have along with even more benefits. One of the most important of these is on our site, where you get an entire page dedicated to your business. Additionally, you get a 50% discount on our LINK SLA and early access to new channels and services as part of our CPaaS value offering.
Want to join the LINK Partner Community? Here's how:

Overall, being a partner with LINK means you get support for sales and marketing activities and access to innovation and technical roadmaps. We help make you stronger towards your end customers and allow you to focus on your core business.
If you're convinced it's time to partner up with us, head over to our Become a Partner page. We'll get in contact with you to see how we can ensure you can take full advantage of our program and its benefits.