Strengthen your communications with WhatsApp Business API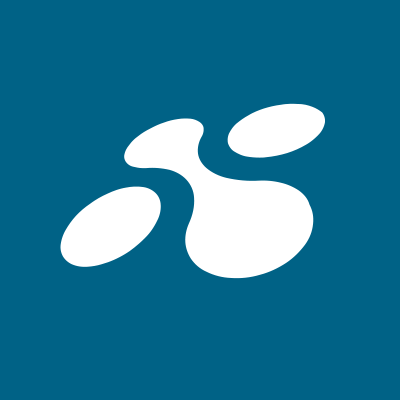 Expand and develop your customer relationships based on dialogue by communicating with your customers through one of the most widely used apps. Access the WhatsApp Business API easily through our API and communicate seamlessly with your customers.
What is WhatsApp Business API?

WhatsApp is one of the world's most used OTT channels. WhatsApp Business API allows you to provide customers with simple, secure, and reliable messaging. The app has more than 2 billion users in over 180 countries worldwide. Compared to other messaging channels, it drives higher delivery in addition to increased open and conversion rates.
Use WhatsApp in two different ways

Through our WhatsApp Business API, you can connect to the WhatsApp Business API where you will be able to use it in two different ways:
Notifications
Send notifications as business initiated, templated messages that can be sent at any time if the customer has opted in to receive them. With notifications you can:
Deliver important, timely messages during your customer's path to purchase

Continue the conversation with customers who respond to your notifications

Choose from 10 message templates across the customer journey

Businesses using notifications on the WhatsApp Business API have seen an increase in:

Opt-in rates

Delivery, open and conversion rates

Customer retention rates
Customer Care (two-way notifications)
With customer care, you can support two-way conversations with customers. This means that end users can initiate WhatsApp conversations with businesses. You can also ask your customers to rate your customer support straight after the contact, and in the same text conversation you can:
Assist with installations, troubleshooting, status updates etc.

NPS (Net Promoter Score) to measure customer satisfaction

Easily access and initiate a conversation when it suits the customer

Use the customer-preferred channel for information
Besides providing customers with a channel that is simple, reliable, and secure, you can also enhance their customer experience with features like:
Text – A simple text message

Image – A message containing an image file

Audio – A message containing an audio file

Video – A message containing a video file.

Document – A message containing a document file.

Location – A message containing a location.

Contacts – A message containing one or more contacts.
Why you should use WhatsApp Business API

Connect with your customers
WhatsApp Business API gives you the opportunity to reach, engage and develop your customer interaction. The solution allows you to create trust from your customers with branded profiles. WhatsApp treats privacy and security with the utmost priority, and we have adopted a steadfast, multi-pronged commitment to user safety:
We collect as little data as possible – all that's needed to get started is a phone number.

Every one of WhatsApp's features is designed from the ground up with the highest level of security in mind.

Each message delivered on WhatsApp is automatically encrypted end-to-end, so not even WhatsApp or Facebook can see its contents.
Through this channel you can also:
Reach opted-in customers with timely, important messages through templated notifications

Increase engagement with media messages and two-way conversations

Resolve issues one-on-one with private conversations

Connect with your customers instantly

Communicate with your customers on the channel they prefer
WhatsApp is built to be data- and battery-light, so that it can work reliably on the lowest cost handsets and with the worst connections. When other forms of communication are down or drop in quality, WhatsApp still works.
Features

Images
You can add images directly in the messages. These could be boarding passes, theater tickets, instructions, or manuals. The customer is then able to continue with follow-up questions in the same chat instead of having some information sent by email, some by mail and some through a customer care channel.
Locations
With locations:
Users can receive location in the chat with the company.
You can use GPS for live location sharing to locate deliveries.
This is perfect for logistics and food delivery. Users can see the location and chat with the business and:
Send directions to a restaurant, hotel, store, and auto store or repair shop

Show train, bus, and taxi arrival

Notify arrival of food or grocery delivery
Videos
You can add videos straight in the message. This could be:
Tutorial videos on "how to use," install, troubleshoot, apply, and maintain

Instruction videos, trainings, etc.

Say happy birthday, you're welcome, thanks for coming, etc.
Documents
You can send documents straight in the message, referring to previous calls, following up with a manual, or resending invoices. You can also send:
Copies of invoices, terms & conditions, and agreements

Manuals and instructions

Application forms
Audio
You can send audio straight in the message. In this way you are able to create a more personal contact with the customer. You can:
Send audio recordings on what was agreed on over the phone

Send a thank you, reminder, happy birthday, etc.

Use audio for people that are blind or visually impaired
Text with URL
You can easily add URLs to the message and also preview the message. You can use it for T&C agreements, invoices, order confirmations, applications, and payments.
One or multiple contacts
With WhatsApp Business API you are able to share a contact with your customers straight from your customer support. You can use the multiple contacts feature to:
Share digital business cards for events & exhibitions

Send contacts to your personal bank contact, insurance case handler, travel guide, etc.

Send contact details to the housekeeper, maintenance service personal, personal trainer, home schoolteacher, etc.
Notifications
Notifications are business initiated, templated messages that can be sent any time. They enable you to:
Deliver important, timely messages during your customer's path to purchase

Continue the conversation with customers who respond to your notifications

Send notifications via WhatsApp such as gate changes, e-commerce package delivery, two-factor authentication codes, and more. These notifications are critical to running your business and you can deliver them where people are most engaged.
The WhatsApp experience was designed to connect people in a simple way – maintaining a user interface free of unnecessary distractions and UI clutter, and offering the option of voice messages in addition to text. This amounts to a straightforward experience – No matter a person's location, device, connection quality, or level of literacy.
Examples for industries

Logistics
You can increase customer satisfaction by keeping customers updated. With WhatsApp you can have a two-way communication regarding delivery scheduling and real-time location sharing. You can decide to give notifications such as:
Last mile delivery notification

VAT and custom payments, delivery receipts
Banking and insurance
Banking and insurance companies can use WhatsApp for several purposes. It can be used both for customer care and notifications such as:
Customer Care:
Account statements

Loan balances

Credit limits

Lost credit card
Notifications:
Irregular or suspicious credit card transactions

Fees charged

Reaching credit card limit

Two-factor authentication

Bank transactions

Appointment reminders

Policy application approved

Policy changes updated
Telecommunications
Telcom companies can experience a lot of customer questions. Using WhatsApp, you can easily respond real-time to the issues or questions customers have. Whether it is account balance, upgrades, order changes or shipping delays. You can also use the channel for:
Late payments

Two-factor authentication

Appointment reminders

Order confirmations
Retail and e-commerce
Within retail and e-commerce, you can easily resolve order changes or shipping delays by using WhatsApp. You can add the receipt as an attachment and give confirmations. You can also handle:
Requests on return/refund

Order updates/changes

Give status on product availability

Payment billing and products service inquiries

Confirmation on returns and refunds

Purchase and order receipts

Delivery notification and tracking
Travel and hospitality
For the travel sector you would be able to gather all information in one channel. You can give confirmations and inform about changes to travel. You can also follow up during the travel and provide extra services. In addition, you can:
Give seat selection

Give cabin upgrades

Do payment/billing

Give reward points

Inform about cancellations
You can also give notifications about:
Flight cancellations

Delays

Rescheduling

Gate changes

Check-in notifications

Passport requirements

Boarding passes

Hotel bookings

Hotel information and directions
How do I get started?

Businesses using customer care on the WhatsApp Business API have seen an increase in customer satisfaction and/or net promoter score in addition to an increase in customer service operational efficiency.
Are you looking for more information? Get in touch.
Learn more about WhatsApp.