Jeroen Brüggemann on Tismi acquisition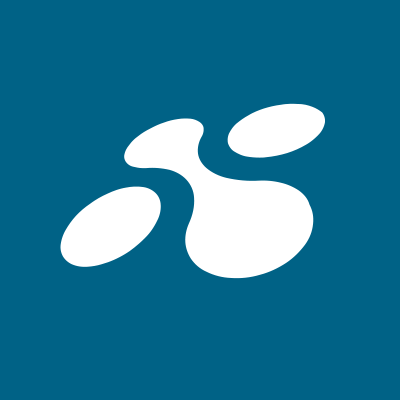 On December 27, 2020, we acquired local market leader, Tismi, an innovative international telecommunications operator headquartered in Amsterdam, Netherlands. Former Tismi CEO, Jeroen Brüggemann, now Managing Director of LINK Mobility Netherlands, talks with us about his background, the Tismi journey, and what this acquisition means now and in the future.
What is your background and when did you join Tismi?

I have a Master's degree in Industrial Engineering & Management from the University of Twente (NL). After my graduation I joined Dutch incumbent KPN for 7 years and got to learn the essence of the telecom industry. In 2008 I started my own company together with Jan Willem Bogert.
Tell us about the history of Tismi since its founding in 2006

Tismi was founded in 2006, and we acquired the company in 2009 after we joined forces for some time. Initially we focused on the cheap international offerings. Since regulation was difficult for fixed services, we focused more on the mobile telecom sector. In the beginning we bought a home location register (HLR) and were the first mobile virtual network operator (MVNO) on the H3G network in the UK. Quite soon after we launched The Netherlands and Iceland as full MVNO. Since we were developing a lot of innovative services on these agreements, we decided to create our own full mobile core network so we were flexible in our development. In 2012 we launched our first virtual mobile numbers. This early offering enabled us to get all major CPaaS and API companies connected as customers. Although we solely have 40 direct customers, we serve many companies around the world with our virtual mobile numbers.
The company's main business consists of providing virtual mobile phone numbers, smart traffic routing, and signaling services.
What does this acquisition mean for LINK and Tismi?

We believe Tismi can add value to the LINK family by being active in the operator segment. We provide innovative signaling and infrastructure services. On the other hand, we can benefit from the professionalized sales channels within LINK and provide our services to the current LINK customers. We see huge potential for both organizations in building a super network and utilizing the sales potential.
From the press release: "Our acquisition by LINK is a significant step into a new chapter for Tismi. Over the years, we have proven ourselves to be an innovative business partner with top of the class technical capabilities and unique positioning with our mobile services. We are thrilled about joining forces with LINK and the opportunity to grow together into new markets. Our joint customers strongly benefit from advanced service offerings, enhanced infrastructure and team to address the needs of a highly dynamic CPaaS and mobile market", says the management team of Tismi.
How does this acquisition impact customers?

The current customers will benefit from broader service offerings and from the companies having a wider geographic footprint (mainly within Europe). Since more resources will be involved, we will be faster to the market with new services and can also leverage the offerings LINK can offer to our customers. Lastly, they will benefit from more structured customer support, so we are convinced both our and LINK's customers are gaining massive benefits through this acquisition.
What challenges and opportunities do you see our organization or industry facing in the near future?

Resources and regulators. We strongly believe using the best technicians will bring the best results, but we must acknowledge that resources are scarce. So continuous recruitment is important, but also leveraging the resources we have through LINK. In the market we can implement services rapidly, but the traditional MNOs and regulators tend to be slower in responses and adapting to new services in the market. Time to market can be slow and implies long processes which are often challenges to cope with.
We look forward to offering our customers new opportunities for their customer engagement and optimizing our international connections even more. To learn more about the acquisition or discuss what we can offer your business, contact us!