International Women's Day: Zornitza Yorgova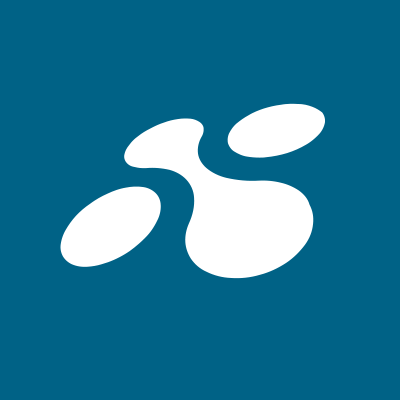 March is coming to a close, and today we're sharing our final interview in our International Women's Day and Women's History Month series.
This week, we're featuring Zornitza Yorgova, Managing Director of the Development Hub.
Tell us about your background.
I studied International Business and have an MBA in Strategic Management from Sofia University, I'm also PMP certified. After a few years in sales, which proved to not be my cup of tea, most of my career developed in the telecom industry within the product management area at the borderline with technology.
I worked for 11 years in the Bulgarian subsidiary of A1 Telekom Austria Group where I led strategic projects for launching national convergent services, M&A, and system integrations. I had different management roles in product marketing, project, and process management.
How long have you worked at LINK and what has that journey involved?
I was recruited by LINK Mobility in 2018 as Managing Director to build a central software development unit in Sofia, Bulgaria called the Development Hub. Everything needed to be done from scratch – from defining the organization structure to hiring entire teams, from imagining how the entity operations should work to implementing the needed processes for that.
The journey has been very dynamic and exciting! A lot has happened during the last three years as LINK has been on the move. We need to stay agile all the time in changing conditions and expectations, and I've experienced it all – successes, celebrations, crises, and lessons learned. Today, it's a sustainable organization run by a professional management team.
Tell us about your role now.
I'm MD of LINK Development Hub and Administration Manager for the engineering organization within LINK Technology. I'm also acting Head of the Quality Assurance team. My responsibilities are the entity operations, finances, and HR, as well as people management of QA engineers.
What has it been like as a woman in the tech industry?
Based on my experience and observations, the tech industry – and especially IT – is a male world; women are the exception, and this is noticed and discussed. It takes a woman at least twice as long to build a career than a man in this industry, if at all.
It wasn't easy for me either, but I don't mind the challenge or being the only woman in the room, so it never turned me off to this career. It's great that things are now constantly improving, and more and more companies are giving equal opportunities.
What does this year's theme of #ChoosetoChallenge mean to you?
This is another great way to raise the awareness that gender inequality in work and life still exists, even if it shouldn't. I've heard statements about the differences in men's and women's brains as an explanation for the low number of ladies in tech. Then why is 30% of our software development unit made up of brilliant women? And there can be much more than that.
What is the biggest challenge working women face today?
Prejudice and obsolete expectations. In 2021 women can still be underestimated and not seen fit for some jobs or power levels. Genders have their differences, but these don't make them more or less fit for any intellectual profession. The gender pay gap for same roles is another example of bias and prejudice.
Women who have a successful career are still seen as a minority and are expected to build their careers in between having a family or instead of their primary family role. Yet, Nordic countries show that it's totally feasible to equally share parental absence from work with men. It was socially unthinkable only 50 years ago, so it really gives hope that gender equality discussions will be a thing of the past sooner or later.
What's the one piece of advice you'd give to your younger self?
Don't worry about the future, your efforts will pay off.
Who is your biggest influence?
I can't mention a specific role model. At different points in life and every day I get inspiration by different men and women I know, meet, or work with.
What are you most proud of?
How far I've gotten. I'm proud at how I've navigated my career up to this point and am now being interviewed as an influential female leader in tech!
What is the most important message from International Women's Day young women should hear?
Dare for more – you deserve it!
About International Women's Day

International Women's Day occurs each year globally on March 8th with the goal to celebrate women's achievements, raise awareness against bias, and take action for equality. They focus on philanthropy, collaboration, uplifting women, and call to action. This year's theme is Choose to Challenge, meaning choosing to actively call out gender bias, discrimination and stereotyping each time you see it. It's a commitment to challenge inequality and show your solidarity. Women's History Month is each March.