Get to know LINK Mobility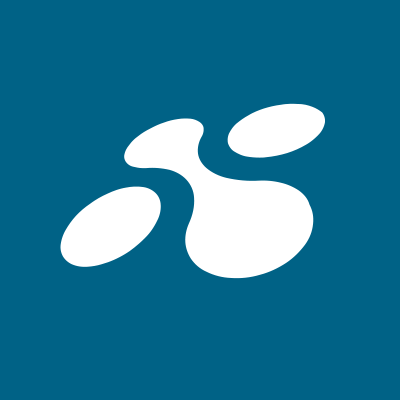 Founded in 2001 in Norway, LINK Mobility Group AS (LINK) has 20 years of experience primarily in SMS services within the Application to Person (A2P) market. Fast forward to today, LINK Mobility is one of Europe's leading providers within the A2P market and is expanding into the CPaaS market with omnichannel offerings. We offer a wide range of innovative and scalable solutions across industries and sectors, creating valuable digital convergence between businesses and customers, platforms and users.
In 2007, the Group acquired LINK Messaging AB – inspiring the name LINK Mobility, and has continued with multiple acquisitions over the years to ensure we have the right products and capabilities to best serve our customers. While our headquarters are in Oslo, Norway, we have a wide reach across Europe, with 29 offices (24 offices with more than two employees and five offices with two employees) in 17 different countries. LINK is owned by Abry Partners, a private equity company located in Boston, USA. LINK Mobility continues to experience strong organic growth as clients move more business activities onto mobile platforms.
In 2019, LINK Mobility had consolidated revenue of 2.9 billion NOK with an EBITDA of 295 million NOK and over 33,000 customer accounts across Europe supported by over 455 employees. Interested in our organization and what we can offer your business? Please get in touch.
Our Organization

While LINK is one of European's leading mobile communications providers, our services span the globe. We are located in 17 countries and have 29 offices (24 offices with more than two employees and five offices with two employees), meaning we can offer you the service and help you need in the language you want. We are continuously expanding into new markets, but if we aren't in your region yet, our services are still available to your business.
No matter what type of business you are, we are suited to meet your needs. Our expert sales teams work with everything from large global organizations to small and medium enterprises, and our local onboarding teams and customer success managers customize your experience to solve your most pressing problems. If you're a smaller business or want the ease of doing it yourself, we also offer user-friendly self-sign-up and self-service brands: SMSAPI, Spot-hit, See Me, Total Connect, and SMS.it. It's as simple as signing up on the website and getting started! Finally, our professional partner program means that we work with software vendors; CRM and marketing automation providers; web, IT infrastructure, and consulting companies; and telecommunications companies to sell both our products and integrate with our partners' solutions.
Our Products and Services
While SMS continues to be the preferred communication channel with high reliability and reach of over 6 billion users, channels like RCS (Rich Communication Services), OTT (Viber, WhatsApp message), and email are growing at a faster rate. As a CPaaS provider, we aim to offer your customers' preferred channels, so you can reach the right people the right way. Our services allow you to turn business monologue into customer dialogue.
LINK Messaging Gateway
With our fast and simple messaging platform, technical skills are not required. Your business's IT and computer systems are able to seamlessly integrate with our SMS solutions, meaning you can send and receive SMS messages and receive delivery reports. You can send alerts, notifications, reminders, and more to thousands of phone numbers each second. SMS is the perfect fit for urgent messages, but you can also use our SMS Gateway to create a dialogue, leading to increased traffic, loyalty, and response rates.
LINK Web Experience (formerly LINK Collect)
LINK Collect allows you to collect key customer data and gain insights to help you generate more leads and target your communications. The flexible features allow you to invite customers to events, hold competitions, request feedback on customer satisfaction, or create a campaign. It also supports multiple channels, meaning you can connect with your customers beyond just SMS.
LINK Web Experience (formerly LINK Coupon)
Build loyalty and increase traffic to your store by rewarding customers using LINK Coupon. The easy to use coupon builder allows you to customize your campaign, including with your brand personality, and then track and measure data with advanced filtering. This is great for VIP customers, boosting events, thanking customers, or saying sorry if something went wrong.
LINK Mobile Invoice
Request and collect payments with Mobile Invoice. You can also send reminders for late payments or charge for digital services. Save money and time by removing the need for paper invoices – and get paid faster!
LINK Chat
Redefine the customer service experience with the LINK Chat platform. It offers the ability to have a conversation on a variety of channels and is integrated with payment service providers and e-commerce platforms. Furthermore, chatbots have you covered, but human escalation is built in for when that is needed as well.
LINK Conversations
Upgrade your communications through LINK Conversations which has features like multi-channel rich content, GDPR compliance, and LINK Flow – a user-friendly tool to execute dialogue. We are constantly working to add new channels to LINK Conversations so you can engage your customers in new, creative ways.
LINK Insight Dashboard
Monitor data real-time 24/7, understand customer activity, follow campaigns and organize your services with LINK in one dashboard. You can also compare your performance and activities to others in your industry with our proprietary Mobile Behavior Database. The LINK Insight Dashboard enables you to improve your mobile communications.


Our Channels

WhatsApp Business Solution
Over 1.5 billion people are using WhatsApp, which means more and more of your customers are on this app. With the ability to reach them on their preferred channel, your business will have higher delivery, open, and conversion rates. WhatsApp Business Solution offers features like your own business profile, notifications and alerts, automated messages, customer-initiated customer support conversations, and user verification and two factor authentication.
Google Verified SMS
Google Verified SMS is a feature on top of your basic A2P SMS that enhances trust with customers, increases opening rates, and gives previews of URL links. Your business can improve security and prevent scams through the sender verification and branding capabilities customized to your business, enabling you to confirm the identity of your organization in the messages you send to your customers. Learn more about Google Verified SMS.
Viber
This platform has over 1 billion users across the planet. It's important to be able to reach your customers on the channels that they use, such as Viber chat. Viber allows you to send notifications as well as direct marketing messages, such as special offers and product information. We also offer automatic fallback using SMS to ensure the message is delivered.
RCS
Rich Communications Services, or RCS, allows you to enhance messages with images, videos, carousels, maps, events, predefined suggestions, and more. This means a more personalized and richer experience for your customers. Branding increases trust so customers know that the message they receive isn't fraud. RCS can even be conversational!
SMS
SMS is one of the most widely used messaging tools and has some of the highest opening and read rates. It can be used for notifications, marketing, and customer service, and with LINK, you only need to connect to one API to communicate with people around the world.
Get in touch

Want to more about LINK Mobility and our services? Get in touch to see how we can support you.