7 tips on what to communicate with your customers right now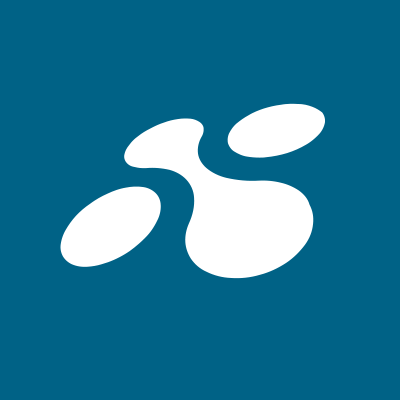 The weeks which followed the confinement and the closing of the businesses plunged the communicants of companies into an artistic vagueness. What should we say to customers? In what tone should we communicate, and which channels should we use? The following weeks of re-openings and increased human activities will gradually intensify. According to a recent report from the Edelman Trust Barometer, the behavior of brands during the covid-19 crisis will influence 50% of the French population's purchasing decisions. In this article we are going to give you some guidelines on how to adapt to the current situation and how to start communicating again with your customers.
Summary

Communicate on store re-opening times

Offer home delivery, free of charges

Communicate on the continuous hygiene measures

Inform your customers about the increase in the contactless payment limit

Communicate on the continuous social commitment

Communicate all new services offered

Gather feedback from your customers
1. Communicate on store reopening times

With a staged deconfinement announced, some companies will be able to reopen their stores. Make sure your customers are informed of the opening hours and days of reopening. This will let them know that your services are resuming. 98% of text messages are read in less than three minutes which means you are guaranteed to reach customers with your communication.
Also inform your customers about making an appointment: i.e. many beauty salons will resume service and give their customers the opportunity to reschedule their appointments now. Use links in the body of the message in order to ease the process of making a new appointment.
2. Offer home delivery free of charges

At the end of the deconfinement, some of your customers may be more vigilant about their expenses. To encourage them to buy and boost your sales, offer them free home delivery or additional discount.
Home delivery can speed up the purchasing process and reduce cart abandonment. Take care to reassure your customers that safety and hygiene measures are in place for deliveries. In times of crisis and deconfinement, and activities resume slowly, do not forget to specify when your delivery and return times are extended. In fact, the more reassured your customer is, the more solid their confidence in the brand becomes. Finally, make it clear that your team is available to your customers in case of questions or concerns. In times of insecurity transparency is extremely important, make sure your customers receive appropriate notification about the status of their order and the progress of delivery. High customer service standard will pay back in your customers' loyalty in the future and make your brand be remembered.
3. Communicate on the maintenance of hygiene measures

In times of crisis, your communication must be reassuring and factual, in order to maintain the bond of trust with your audience. Show your clients that you are aware of the severity of the situation and that you have taken sanitary measures. Communicate on the actions taken to ensure everyone's safety as soon as they emerge from containment. For example if you have made the decision to make hydroalcoholic gel available to your customers, if your cases are fitted out to protect your customers and employees by installing plexiglass or even if you have set up a direction of travel within your store. All your actions will allow you to reassure your customers and promote the confidence they have in your brand. Such a communication will also encourage customers to visit your store with a strong confidence that you maintain the security procedures.
4. Inform your customers about the increase in the contactless payment limit

In the fight against the spread of Covid-19 in eg. France, payment by contactless bank card has become essential in recent weeks, as an effective barrier gesture in order to stem the pandemic. On April 16, 2020, the French Banking Federation (FBF) indicated that from Monday, May 11, 2020, the limit for contactless payment will increase from 30 to 50 Euro.
Around this date, many merchants will be able to manage the ceiling of 50 Euro from the payment terminals, and a critical quantity of bank cards will have been upgraded, requiring no action on the part of their holders.
While a sizeable mass of consumers will continue to shop online after the end of containment, another will return to physical outlets. We recommend that you send a communication to your customers to inform them of this increase in the contactless payment limit. In addition to knowing the sanitary measures that you have implemented in your stores, they will be more reassured to know that they can come and pay for their purchases safely.
5. Communicate on the maintenance of social commitment

The end of containment will not mark the end of the crisis. This is why it is important to stay optimistic and keep your spirits up. Be empathetic with a human approach. Customers are very attentive to the activity of companies and the role they play in times of crisis. Highlight the human aspect by communicating the measures taken to protect your employees. You can also encourage people who want to donate to the associations you support. Hope and mutual aid are the keywords.
Don't forget social networks: they are a means of communication and information for your customers. But above all, weigh your words, the goal is not to promote your business, or to attract a new target, but to humanize the communication.
6. Communicate on the new services offered

The current situation has prompted a plethora of companies to reinvent themselves to face the crisis. Some companies offer a drive-in pick up system. It is a system allowing your customers to collect their purchases by their own means of travel, after placing the order from your website. If you have this system in place in your stores, indicate this in an information message on your website and in your product information sheets to facilitate the purchasing process for your customers. This solution will allow you to make up for the loss of sales due to containment.
Pandemic has also forced other industries to digitalize in an accelerated way. There is a new trend emerging in the food industry called "ghost kitchens". Restaurants are now able to collect orders via websites, phone or Facebook fanpages and deliver the food safely. Many of them created "safe zones" which enable pick-up in person to keep focus on the safety first. Crisis shows consumers high commitment for local products and services. In Poland and US there are new bottom-up initiavies of selling vouchers to cinemas, cafés, theatres and restaurant to be used in a few months after the crisis. Such social movements might help many local business to survive the hardest time.
Other services are emerging such as online videos: in B2B particular, companies have developed this system to promote communication and facilitate exchange. Seminars are organized or tutorials are offered.

In the field of sports, many offer to follow courses via their application or through social networks, always with the aim of maintaining customer relations.

Every industry has been forced to adapt to a new world of contactless payments, introduce safety procedures and faster deliveries – make sure you communicate this to your clients. Remember that the digitalization we observe now will remain as the new norm in our lives.
7. Gather feedback from your customers

For several weeks, many schoolchildren and students have been following their courses by videoconference. Some schools have implemented satisfaction surveys by SMS to question their registrants about the quality of the service implemented and provided.
We have just seen in the previous lines that certain companies, whether in B2B or in B2C, launched new services during the crisis to meet the needs of their customers: i.e. home delivery, consultations and workshops by video, etc.
If they have great success with different clients, it is quite possible that after the crisis, these new services will continue. If your company has also launched new service, and the feedback is positive, do not hesitate to send a conversational message to your customers to ask them if they want to continue to benefit from this service also after the crisis.
Do you want to know more about how you can start communicating with your customers? Get in touch.