How to boost customer experience with omnichannel delivery notifications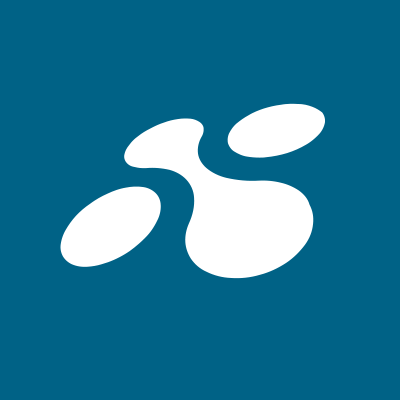 Let's talk logistics

The pandemic has shined a spotlight on supply chains and the critical reliance we have on the logistics industry. Despite recent challenges, the crisis has presented opportunities for companies to revisit their business models, enter new markets, and innovate around new service offerings. Customers expect more from their deliveries.
This is where timely notifications are critical! Logistics businesses can employ notifications for essentially all stages of customer care: from purchase alerts to delivery notifications. When done well, the proper application of mobile messaging can enhance brand image, drive brand value, and improve customer loyalty.
When it comes to delivery notifications, having an omnichannel strategy is key. For this article, we will focus on both WhatsApp and SMS as indispensable communication tools. Since these channels are available and in use for many people receiving deliveries, it makes sense to utilize them as a medium to keep your customers up to date.
Adopting new channels: WhatsApp notifications

WhatsApp is the channel of choice for over two billion users, unlocking the mass potential to improve engagement levels. It also empowers you to go the extra mile, catering to your customer support needs. It's no surprise that this platform has grown so quickly and become so popular when you explore its many features.
What makes WhatsApp delivery notifications stand out is that they have an expanded character limit up to 1024, and message receipts let you know that your message has been both received and read. WhatsApp can increase customer satisfaction and consumers are more likely to engage with businesses that have been verified and trusted by WhatsApp, providing them with additional assurances. Plus, it allows for flexibility and two-way communication, for example, providing the customer with options when it comes to delivery location and time.
Due to the ease of use and convenience of communicating on your customers' channel of choice, this directly impacts customer satisfaction. Moreover, it enables you to get the delivery right on the first attempt. This is not only good for business efficiency but it´s a win for the environment as well as logistics firms see a decrease in non-deliveries and return trips. Additionally, WhatsApp template messages allow businesses to send customized content within a standardized WhatsApp message. This allows the message to be tailored to the individual but moreover allows the business to engage and start a conversation with their customer once they have opted in to receive it.
With only an internet connection needed to utilize them, messaging apps are also seen by many as the future of business-to-customer interactions.
Here to stay: SMS notifications

SMS may be considered "old technology" within mobile messaging, but don't underestimate its power. The fact that data connectivity is not required to receive SMS, something that few other channels can claim, is a huge benefit. Research shows that SMS has a 98% open rate and is read within three minutes, five times higher than that of email.
This is excellent news when it comes to your delivery notifications being read. By using SMS, you enable a two-way conversation with your customers, giving them the opportunity to respond to the proposed delivery date. If it´s not suitable for their schedule, they will receive a follow-up response on the next steps.
SMS grabs people´s attention and lets you send time-critical to your customers, such as reminding them to pick up parcels from self-pickup spots. It also allows you to manage your customers' expectations by updating them about delays or any changes regarding the arrival of their delivery. Perhaps its greatest strength, a well-timed SMS informing customers their package is out for delivery reduces failed delivery rates.
Your business will no doubt see an uplift in customer satisfaction while reducing unnecessary journeys and missed deliveries by employing SMS notifications.
Informed Customers are Satisfied Customers

To thrive in a changing market, keeping your customers informed is crucial and plays a significant role in the reputation of your company. For customers, notifications are a smooth way to receive important information but for businesses, these channels are secret weapons to driving speed, efficiency, scale, and ROI. Given that over half of customer experience is now digital, customizing delivery experience is a must, and having effective delivery notifications in place can make or break a customer journey. This number is on the rise and according to Gartner, customer experiences with digital technologies [EG1] will increase to 70% by 2022.
What does this mean? Every experience counts.

Now that you know the benefits of SMS and WhatsApp notifications for deliveries, it´s time to start thinking about the best channel for your business or how to leverage a combination so that every customer is reached. Curious to learn how LINK can help? Talk with us to learn more!
https://www.gartner.com/smarterwithgartner/chatbots-will-appeal-to-modern-workers [EG1]