RCS: The future of SMS and the conversational marketing revolution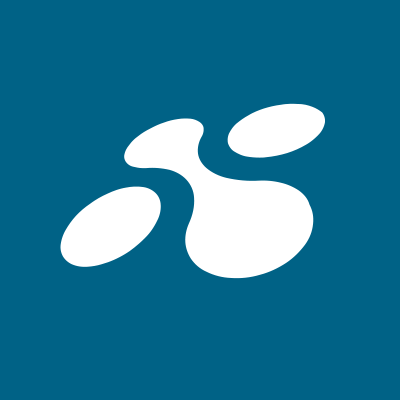 Ways of communication have changed enormously in recent years. New generations have started the habit of using instant messaging applications to exchange video, photos, sounds or simple text messages with others. They expect to have the same type of convenient relationship with their favorite brands and obtain solutions adapted to their needs. Rich Communication Services was created to offer SMS features and a user experience identical to instant conversations on WhatsApp, Facebook Messenger, Viber or even Apple's iMessage. In this article, discover what RCS is and how to use it in business to create a unique and sought-after relationship with your customers.
What is RCS?

RCS, which stands for "Rich Communication Services," is considered the future of SMS, or "Short Message Service." It is a mobile communication protocol developed by the GSMA consortium – an association of mobile operators – and the deployment of which has been largely pushed by Google.
While SMS allows only text exchange, RCS goes further: it allows the exchange of links and multimedia files. Unlike SMS, which uses GSM (Global System for Mobile Communications) networks to transit, RCS uses the internet connection in the handset and works on both 4G and Wi-Fi. It therefore needs the Internet to transmit data and the user must be connected to use it.
With its many features, Rich Communication Services allows:
Sending longer messages, with no character limit

Exchange of multimedia files: photos, videos, audio files, GIFs, PDFs, etc.

Sending links and pre-written responses

Geolocation sharing

Group conversation

"One to one" chat – from one correspondent to another

The possibility of being informed when a message is read by the recipient, but also the display of three small dots when the latter types a response
How can I use Rich Communication Services for business?

While mobile communication may not be a common practice in the business to business world, RCS is very applicable to business to consumer communication – from a company to individuals. It allows companies to use conversational mobile marketing and have the ability to interact with customers on their smartphones, wherever they are and whatever they are doing. With RCS, each customer becomes a participant and can click directly on a button to go to the company's website, answer questions, and even easily receive a QR code, a video or a Google Maps map to facilitate their mobility to the point of sale of their choice.
According to the GSMA, from 2020, the Rich Communication Services protocol will be usable on 86% of smartphones and an estimated 2.7 billion* messages will be sent via RCS by 2022. This provides an exciting opportunity for companies wishing to communicate to their customers through this new channel.
LINK Mobility and Rich Communication Services

LINK Mobility offers the only solution on the market that allows conversations to be deployed on 100% of smartphones. If your message sent by RCS is not received by all of your customers, our LINK conversations solution offers the same user journey and allows you to reach all the others to cover 100% of your targets.
There are many use cases for Rich Communication Services, regardless of your industry:
Launches: restaurant menus, clothing collections, travel destinations

Sending special offers and vouchers

Management of orders and reservations

Satisfaction surveys with self-suggested answers

Changes to delivery information following an order

Direct communication with the customer to anticipate complaints

Customer care

And many more…
Rich Communication Services and opt-in: Do you need the customers' consent to launch an RCS campaign?

The use of Rich Communication Services does not require any installation and is based on a native Android application. Currently, a simple setting is enough to activate RCS on your smartphone. In a few months – and for all new versions of Android – it will be automatically activated. The RCS opt-in is therefore the same as the SMS opt-in. Regardless, you must have the consent of your recipients to send them advertising messages, but communicating with RCS campaigns does not require additional agreements like other messaging applications such as WhatsApp or Viber.
Want to learn more about RCS and get a free demo? Connect with us!