RCS Messages are the multimedia successor of SMS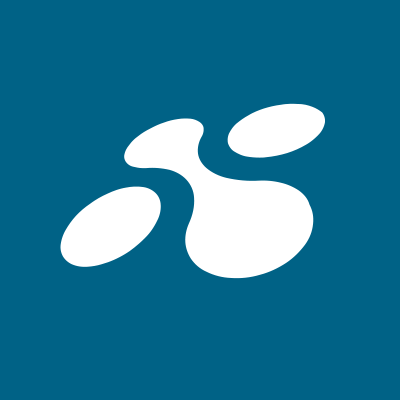 If a picture is worth a thousand words, how much are videos, GIFs, audio, and other rich media worth? Find out with RCS – a powerful channel with countless benefits.
We're continuing our series on using and sending RCS messages, this time with the benefits and challenges. We promise that after reading all of the advantages, you'll be convinced that sending RCS messages is the future.
Benefits of Sending RCS Messages
Rich media
One of the biggest draws of sending RCS messages is its ability to integrate rich content directly into a phone's pre-existing messaging app. It supports:
Images

Audio

Video

GIFs

Carousels

Calendar events

Location sharing

Customized reply buttons
You don't even have to worry about text limitations like with SMS. Rich, dynamic content means higher engagement, increased satisfaction, and overall better ROI.
Furthermore, you can have a dialogue with customers. RCS messages are conversational – and interactions with customers are encouraged! The channel has quick reply buttons that can be customized to your needs, promoting higher click-through rates and captivating your audience.
Reach and scale
Get the best of both worlds with sending RCS: you get the reach and ease of SMS with the richness and interactivity of other messaging apps. It's predicted that RCS messages will grow rapidly in coming years. By 2024, MobileSquared estimates RCS users will reach over 3 billion. The report also claims there is a potential to convert 5 billion messaging users globally to RCS in the near future, making it the biggest communication medium in the world. This is not only a revenue and cost-saving opportunity, but also a chance to remain future-proof as a business.
Trustworthiness and Branding
RCS Business Messaging, the A2P version of RCS messages, provides a measure of trustworthiness for end users with authentication. Brands are verified by both operators and signed off by Google. This is to ensure they are clearly recognized and to avoid fraud. They then receive brand verification and can follow their brand guidelines, using their logo and colors. Even the color themes for message chats can be customized. With branding possibilities comes more opportunities for brand visibility in each chat.
Additionally, Google is constantly making RCS more secure. In fact, as of late, they're working on full encryption. RCS messages delivered over IP are already encrypted.
Ease of Use
RCS is simple to use for both customers and brands. Since RCS is a native digital platform, there is no need for end users to download an app, and once a user has agreed to use RCS messages, there are no more opt-ins required. This lowers the number of hurdles to usage, meaning increased utilization and reach. Call-to-action buttons and suggested actions make it easy for customers to do things like:
Make a purchase

Find a location

Start an order and more with one tap or click
It's also convenient for brands to use. The call-to-action buttons encourage the desired behavior of customers and quick replies makes answer questions effortless. Moreover, in contrast to WhatsApp, all use cases are permitted. There are no restrictions to the types of messages you send (such as marketing messages) and templates are not required.
With our LINK Flow Builder, you can seamlessly create conversational flows to send to customers.
Results
Rich features guarantee better results, more clicks, and increased engagement. MobileSquared reports, "Case studies show 73% read rate and 82% engagement rate. This is 730x better performance than digital ad industry comparables (e.g. CTR of a banner is 0.1%)." Call-to-actions are more effective and show better performance.
There are huge revenue and cost-savings opportunities for sending RCS messages, too. It's estimated that one-to-one chats can lead to a reduction of up to 50% of service costs. Each year, brands waste billions of dollars from their digital media budgets on campaigns that don't have high returns. For example, banner advertising has an average click through rate of 0.1%. If this rate is constant over the next several years, then MobileSquared predicts brands will waste $917.2 billion on banner ads between 2018–2028. With RCS, brands can shift digital spend onto the channel that delivers a better return on investment.
Challenges of Sending RCS Messages

We'll be honest: not every channel is perfect. RCS messages have their limitations as well. To start, they doesn't have the same ubiquity as SMS yet. This will take some time as both end users and operators enable RCS messages in countries worldwide. Additionally, compared with OTT channels, like WhatsApp, RCS is a bit more complicated to get started. This is due to the multitude of operators with different set-ups. Lastly, there is still the open question of how to reach Apple iOS users. Currently, RCS messaging is a Google initiative that is not able to reach iOS users, which presents a challenge in countries where Apple has a larger market share.
Ready to take the leap into sending RCS? Contact us today! If you're still not sure, next up we'll explain how RCS works and tips for a successful campaign.
Sources:
"RCS: The Game Changer the Industry has been waiting for" published November 2020 by MobileSquared, in association with OutThere Media
https://lifehacker.com/how-to-enable-end-to-end-encryption-in-google-messages-1845845418