RCS for Brands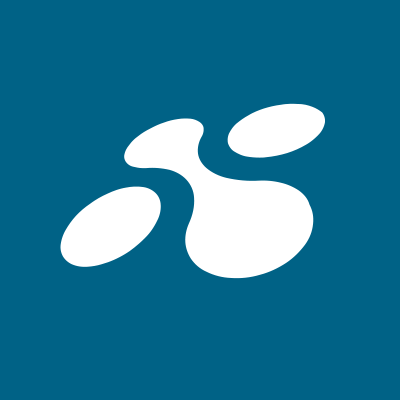 Lynne Prowse, VP Marketing at LINK Mobility Group
There is no doubt that the way we use our mobile phones has changed dramatically over the last few years. A whopping 96 million text messages are sent every day in the UK. Tens of billions of messages are sent via WhatsApp daily and 70% of UK adults now use video calls at least once a week. RCS plays a role in how mobile phone usage will continue to evolve.
Statistics like these underline the rate at which customer behaviour is changing, and how unlikely people are to send or read an email when faced with the option to communicate on their mobile. Customers want to have a conversation with a brand when it suits them, using a communication platform of their choice. It does not matter if it is to resolve a parcel delivery delay or to watch a demo of the latest smart TV. If the conversation is on their mobile, customers are far more likely to engage.
Brands leading the pack are using Rich Communication Services, or "RCS" for short. Around 50% of UK consumers now have an Android phone. Even if a customer does not have an Android phone, RCS can be developed to fall back to Rich SMS. RCS allows you to send a range of formats from text to video. Additionally, you can include buttons with clear call to actions, such as "shop the range now" or "chat with us." Lastly, it is secure through Google´s end-to-end encryption for Android´s default.
Simply put, RCS delivers a complete multi-media experience straight to the phone. It can be branded to align with the look and feel of marketing campaigns. In France, where there are several RCS early adopters, customers are likely to stay engaged in conversation with a brand for three minutes – something many marketers can only dream of. It is this promise that will spur on the growth of RCS, to the extent that it is expected to grow around 5,500% in the next five years.
In fact, RCS plays such a significant role for brands that analysts, like Juniper Research, monitor the market closely. They pay particular attention to technical innovation. In this year's Telco innovation Category in the Future Digital Awards, Juniper awarded LINK the "Best RCS Provider" Platinum title.
RCS: A competitive advantage

We are already seeing a change in the UK market as companies come forward to run trials and test different use cases for their customer service, sales, and security models. Not only are they curious about how it could transform the customer experience, but they also recognise that if they are among the earliest to adopt RCS then they will gather a competitive advantage.
So, what are the top 5 RCS use cases?

1. Secure and verified communications
SMS has always been a safe way to verify someone's identity in an online sign-up process. But the rise of "smishing," where criminals use a text to phish for personal details, has undermined processes and eroded trust.
In contrast, RCS is a verified service from Google, so there are built-in assurances that messages are valid. RCS is therefore a boon for organizations that have an acute need to secure the personal data managed in operational processes, such as for banks, mortgage providers, and healthcare services. And while SMS may be a cheaper option, the brands using RCS recognize that the reputational and financial cost of a breach far outweigh the extra investment it requires.
2. Retail promotions
Retail is a very reactive sector and will be driven by a calendar of new product launches and price drops, with peak trading for gifts on Valentine's Day, Easter and Christmas. Conversely, there are also seasonal purchases people make ahead of events such as a big summer holiday or to get ready for going back to school.
These are all perfect reasons to use RCS
Our team in France has run several promotional campaigns with a range of different retailers. The results are eye-opening:
Open rates on messages sent were up by as much as 80% compared to normal rates
Click through was up to 25% higher on RCS campaigns versus rich SMS campaigns
Conversion rates from the RCS channel significantly increased when compared to SMS and e-mail.
These numbers show how RCS can help retailers not just to send more exciting, branded messages but generate sales too.
3. Consultative sales
If the Covid crisis has taught us anything, it is that brands must be far more creative when it comes to managing their retail space and engaging customers who may have abandoned the high street.
I have seen some exciting consultative sales campaigns using RCS. A number are from mobile tech brands who are using it to get existing customers to upgrade their phones or price plan.
But there is no reason it could not be used for any form of complex sale. That is because RCS campaigns can be developed so that anyone who begins a conversation after receiving a message can be managed using a chatbot first and then handed over to a specialist agent at a point where the chat calls for more precise human interaction.
4. Finding the perfect product
When you are short on time, buying a new kettle or outfit for a wedding can feel like a chore. It is especially true if you are trying to find the perfect gift for someone. It is easy to spend hours looking on websites for ideas without making a purchase. That is why in France, our team worked with retail brands to develop a bot that would help make recommendations.
It is worked especially well in the gifting market, where the algorithm used to generate ideas is based on some simple questions. Campaigns that used the bot delivered greater engagement – more than 70% of people initiated a conversation and looked at carousels that contained gift ideas. Average dwell time lasted up to 2 minutes on average, compared with SMS engagement of around 5 seconds.
However, brands that saw the best results went one step further and promoted the bot to customers shopping in-store. Well-placed messaging around the shops suggested customers scan a QR code to get extra help.
It shows that RCS does not have to be about "push" messages, it can also be used to provide instant help.
Retail is not the only sector that can benefit from this form of innovation. We have explored similar options with brands in travel and holidays to fine wine.
5. Improving customer experience
RCS translates well to companies using online models. We have seen clients using RCS to drive app downloads of everything from loyalty cards to banking and insurance claim apps. These campaigns are a smart way to get people to act as soon as they receive a message, as illustrated by one client's success – it saw over 60% more loyalty card downloads when an RCS campaign was sent compared to Rich SMS.
Bottom line is that campaigns developed to support online business models take advantage that more consumers are comfortable having a digital conversation.
These five use cases all show that RCS is becoming an important part of the conversational marketing mix and that impressive results can be achieved very quickly. It is no wonder that appetite for RCS is growing among brands – we are having daily conversations about how it will transform sales and customer service. I am sure it will not be long before we see some interesting and creative campaigns hit our phones.
If you would like to be among the leaders, then we are ready to help. As our Juniper Research accolade indicates, we have the innovation, expertise, and capability to deliver best in class omnichannel communications. We are happy to run trial campaigns to prove the full value of RCS to stakeholders and inform the operational decisions your company will need to make. And to help you get full value from the trial and maximise your learnings, we will negotiate great rates with the mobile operators on your behalf. Contact your local LINK provider for more information.