New possibilities for governments on WhatsApp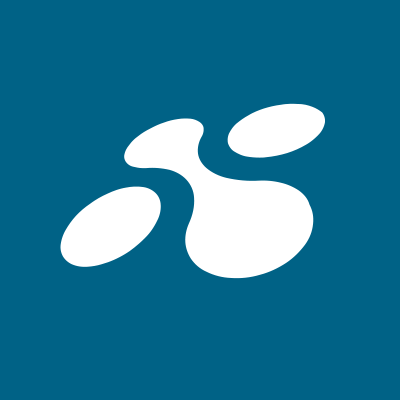 You know WhatsApp as a popular way for friends and family to get in touch with one another. You also know it's a growing channel for businesses to communicate with customers. But did you know that WhatsApp can now be used for nonprofits and governments to stay connected with citizens and the community?
Governments across the world have started using messaging apps, like WhatsApp, to send messages. This is especially useful during the pandemic when accurate and timely information is critical. From Brazil to UK to India, governments are taking advantage of innovative channels like WhatsApp to help their countries and people.
For instance, the World Health Organization (WHO) offers quick answers on WhatsApp. Their phone lines and email had been overloaded, so they implemented a simple and direct solution: automated responses to common questions and requests via a WhatsApp chatbot.
Here are some recommendations on how governments and nonprofit organizations can reach out to their communities and embrace this newly available channel.
Answer Questions

Are your typical communication channels overwhelmed? Long waiting times become frustrating for people, but WhatsApp is a simple, yet advanced solution for this problem. Use quick replies for messages that you frequently send – great for commonly asked questions. You might also set up WhatsApp's chatbot to answer questions for you.
Not only can you create automated responses, but you can also let people know if it's a busy time and set expectations for how long it might take to respond. You can schedule an automatic away message to reply when you're unable to respond or you're closed for the day.
Share Information

Send important information that affects everyone in your local community or inhabitants of a specific city or region. WhatsApp allows you to include pictures, videos, text, and GIFs in status updates. Don't wait until people have questions – be proactive and inform them of updates. Notify them when there is news or educate them about relevant information.
Showcase Your Services

Build a profile to explain who you are and what you do. This includes things like:
A description of your organization or government division

Location and how to get there

Opening hours

Website and other ways to get in contact
Inform the community about what services are available to them and how they can be used. Descriptions of services can be included in a catalogue, which is accessed through your profile. You can even set up automated greeting messages for when people first message you.
Communicate During a Crisis

As we've seen during the COVID-19 pandemic, clear, accurate, and timely information is extremely important to counteract the spread of misinformation and to ensure the health and safety of citizens. Having an additional channel means it's easier and quicker to reach citizens and communities with the updates and news they need. In addition to physical health, WhatsApp can be used as a channel to reach out to improve mental health as well by lessening feelings of isolation and uncertainty. Offer mental health services by allowing people to initiate a chat during difficult times.
WhatsApp Business Policy

WhatsApp has recently updated their business policy. Now, pharmaceutical, medical device, and body enhancement clinics are allowed to sell services (like appointments and procedures), though not items (like drugs or medical devices). Additionally, the government API program will expand to:
Public health

Economic recovery

Social welfare

City, state, and local government
In order to begin using WhatsApp, you must connect with a Business Solution Provider, like us. Here, we explain the basics of getting started with WhatsApp Business API.
Want to learn more about WhatsApp? Check out this short video.
It's exciting to watch as WhatsApp evolves with current events and grows to include even more relevant use cases. Don't wait with getting started – take advantage of WhatsApp Business API today! Contact us now.