Messenger Apps in 2022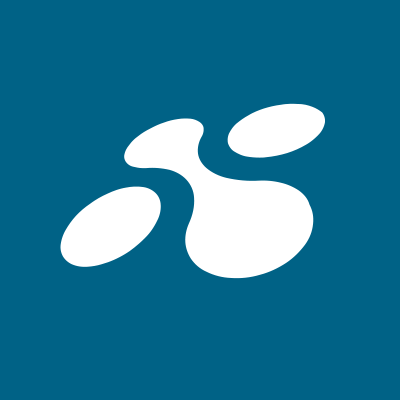 Written by Josef Grabner, VP of Commercial Operation for LINK Mobility DACH
WhatsApp, Facebook Messenger, Telegram, Signal, WeChat, Line and the list goes on. The options for mobile messaging apps are wide and constantly growing. But which is the most preferred in the world and does one even exist? In this blog, Josef Grabner, VP of Commercial Operation for LINK Mobility DACH, gives us a closer look at the market.
Winning the popularity contest

According to a study by Statista in October 2021, WhatsApp is the number 1 mobile messaging app with 2 billion monthly active users; followed by Facebook Messenger (1.3 billion), WeChat (1,251 billion) and QQ (591 million). However, just as product offerings differ throughout countries, the availability and preference of mobile messengers also varies from country to country. This leads us to wonder if the most popular messenger depends mainly on where you live?
More than two-thirds of the world's population (67.1%) use a mobile phone today. That's 95 million new mobile phone users since the Global Overview Report last year (2021). And the tendency is increasing with digital adaptation on the rise. This is also proven by the global user figures for the Internet at 62.5% and social media at 58.4%. The former registers an increase of + 192 million and the latter of + 424 million new users compared to the previous year. So much for the basics, let's now look at the connections and concrete effects on the messaging business.
Of course, one wonders what the 67.1% of the world's population actually use their smartphone for? The report also provides answers for this, thanks to data from App Annie.
A typical mobile phone user spends an average of 4 hours and 48 minutes a day on their cell phone. An incredible 92.5% of that time is spent on mobile apps and only about 7.5% on internet browser usage.
But that's not all. All of that time translates to valuable revenue. In 2021, smartphone users worldwide spent a total of $170 billion on mobile apps and in-app purchases, which equates to an average of more than $27 per device. This is excellent news, especially for B2C eCommerce, because 60.1% of consumer goods purchases can be traced back to mobile phone transactions.
This leads us to the next question: Which apps are actually most likely to be used within the usage time of more than 4 hours a day? According to data from App Annie, Tik Tok is the most downloaded app in the world. This is followed by Instagram, Facebook, WhatsApp, Telegram, Snapchat and Facebook Messenger. Note: four of the top seven are messenger apps. In terms of monthly active users, WhatsApp and Facebook Messenger trail behind, coming in second and third globally.
However, if you look at the downloads and active users in individual markets, you can see clear differences here. While WhatsApp is predominantly used in Europe (Germany, Spain, Italy, France, Turkey), Facebook Messenger is the more common app in the USA, Canada and Australia. WhatsApp is also the preferred choice in Great Britain, India and Indonesia, as well as in more southern countries such as Mexico, Brazil, Argentina, Chile, Colombia and Peru. In Asia, on the other hand, two other providers are in the lead. In China, WeChat is clearly the most popular messenger app, while LINE is used more in Japan, Taiwan and Thailand.
A Marketer's Perspective

In addition, there were a few exciting facts about internet and social media use in the Global Overview Report. The following is therefore an insight into the worldwide use of the Internet on mobile phones. These insights are definitely interesting if you, as a marketer, ask yourself where it is best to run mobile campaigns on the Internet or rather not.
The list of the top apps and websites that are used or visited is probably even more exciting for all entrepreneurs in the telecommunications sector. Notice that chats and messaging apps are at the top.
Lastly, we can delve into an overview of time spent on social media apps. Here, too, messenger apps such as WhatsApp and LINE are at the forefront.
Final Thoughts

As is so often the case, the question about what is the most preferred messenger can be answered with, "It depends." In the messenger universe, it is highly dependent on the target market. Undoubtedly, the respective target group and generation also plays a significant role that cannot be overlooked. In this respect, future generations will probably become more agile and flexible in adapting to messenger trends.
All of this said, one thing is for certain: the world is becoming more digitalized and is increasingly taking place on our smartphones. The future is online!
LINK Support

Are you wondering which messenger is best suited for your business? Contact your local LINK Mobility team today.
*This blog was previously published by LINK Mobility Dach (German). To read the original article click here.