International Women's Day: Guro Røed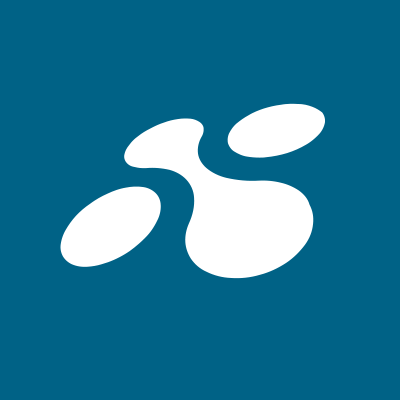 We've been interviewing four inspiring women in our organization each week of March to honor International Women's Day on the 8th of this month.
This week, we're featuring Guro Røed, Vice President of Sales.
Tell us about your background.
I have a background from BI Norwegian Business School. I was terrible in accounting but had a passion for investment finance, organization psychology, and international business. Most of my career has been within mobile engagement in the intersection of technology, business, and people. Before I entered into the world of technology, I did fun things like working as a guide and brewing teacher in a brewery.
How long have you worked at LINK and what has that journey involved?
I started in Aspiro in 2009, which was truly an early mover company that transformed the mobile ringtone business to a global music streaming service: Tidal, that was sold to the rapper Jay-Z. I joined LINK in 2012. Back then, we were a small crew but hungry and eager for success.
With roots in Scandinavia, we certainly had a good understanding of digitalization and the power of mobile services. We saw early on that we had valuable technology, and we had the experience for the big wave of digitalization across Europe.
I had the chance to take part in a lot of sensational projects, like our first IPO in 2013, our ambitious merger and acquisition race, and our first steps into RCS and WhatsApp Business messaging. But most important and closest to my heart has been working with sales and creating value for customers.
Tell us about your role now.
Today I'm responsible for Global Sales. We take care of LINK´s global customers and partners. We have a truly international setup, meaning we can meet customer needs for global services. We serve some of our biggest strategic customers in addition to getting large new accounts. Our customer segment has complex needs so I have a team of specialists in messaging and mobile services that work with an advisory sales approach. My team works closely with our big technology partners, like Facebook and Google, to create the best user experience with mobile messaging in the market.
What has it been like as a woman in the tech industry?
No doubt it has been a male-dominated space. In LINK, we've always had good ambassadors that made the situation better, like the founder of LINK that had a clear, outspoken attitude when it came to gender equality in LINK. With our aggressive growth and acquisitions of over 30 companies with various cultural backgrounds, it has also been important to speak up about culture and gender equality.
Among engineers I always felt that gender equality was less of an issue since it's more about how good your code is than your looks.
What does this year's theme of #ChoosetoChallenge mean to you?
To put this in a LINK Mobility context, mobile messaging is our foundation, and I think we should challenge the current status where there is still a big gender gap in women's ability to access mobile service. It might seem strange for us here in the Nordics, but the gender gap at a global level is substantial. According to GSMA, mobile internet access use in low- and middle-income countries is significant, with over 300 million fewer women than men accessing the internet on a mobile. We know that connected women means more equality and power since women would have access to important parts of daily life like payments, social media, and healthcare services. This would give socio-economic benefits for women and ultimately more equality.
I also think it's important to empower girls and women to enter into a technical education. I strongly believe that programming should be a part of primary education so that more girls will get introduced to programming and nurture more talents.
Equal Pay would be another important #ChoosetoChallenge to me – I believe any manager that wants to encourage a future-proof culture needs to do specific activities to tighten the gap.
What is the biggest challenge working women face today?
Here in the Nordics, I believe many working women face issues when it comes to work life and raising kids, despite having one of the best arrangements in the world when it comes to maternity leave. If you are not privileged enough to have help from a grandparent or relative, there are just not enough hours in the week to do everything, especially when the kids are young. I think an arrangement for women and men with small kids to be able to work a little less each week with full pay could be a good solution for many parents. It would make it easier for a lot of women to combine career and family life.
What's the one piece of advice you'd give to your younger self?
Keep on going, girl! You are on to something big! But not every task is that important, remember to prioritize.
Who is your biggest influence?
I never had one specific influence. I get inspired by strong woman in my life like my mom, my daughters, my crazy girlfriends, and coworkers. Grass root movements like #MeToo and #TimesUp that are disrupting status quo give me a lot of energy to keep fighting for gender equality at all levels in work and social life. There are so many strong voices out there that influence me.
What are you most proud of?
I am truly proud that this Nordic company has been able to service companies with our mobile messaging solutions globally. We really did it one step at a time.
What is the most important message from International Women's Day young women should hear?
There should be no limitation for young women. Keep fighting for equality on all levels and support your local girl gang!
Our last interview will be shared next week. You don't want to miss our final feature for International Women's Day and Women's History Month!
About International Women's Day

International Women's Day occurs each year globally on March 8th with the goal to celebrate women's achievements, raise awareness against bias, and take action for equality. They focus on philanthropy, collaboration, uplifting women, and call to action. This year's theme is Choose to Challenge, meaning choosing to actively call out gender bias, discrimination and stereotyping each time you see it. It's a commitment to challenge inequality and show your solidarity.