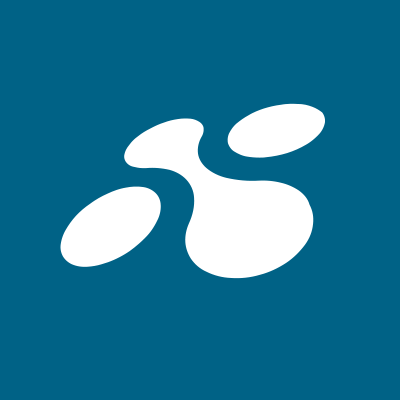 Marie Bannister
2022-11-14
Relocating within LINK Mobility: Read Elise's story here

This article was written by Helle Lyng Svendsen for Nettavisen and published 6th November 2022. Below you can find a translation of the original article which you can find here. Well done Elise!
Do you dream of exchanging Norway for a European metropolis? After the pandemic, Elise Hagen packed up and turned her head towards Italy.
Elise took a chance, packed her things, and moved to Italy to experience the rich culture.
"I never left Norway when I was a student. I have always lived in Oslo or Trondheim. Life consisted of doing the same things, and I felt that I had missed something", says Elise Hagen to Nettavisen.
After her studies, Hagen started working within HR and personnel management. In 2018, she embarked on her career with LINK Mobility, a company with over 47,000 customers in more than 30 countries. Globally, the company has over 700 employees. Jens Rugseth, the Norwegian billionaire started the company in 2001.
But, even before the corona pandemic, Hagen wanted to move abroad. "When the pandemic started to calm down, I realized that now I have to do it. I had thought about asking my boss about it, but it's a bit scary. At the same time, I saw that a colleague in another country was posted to a new country", says Hagen.
Being strong enough to ask your employer is important.

On weekdays, she works as the HR manager for 40 Italian employees. During weekends she goes on excursions and experiences her new home country.
She sold the car and rented out the apartment

In April 2021, Hagen raised the topic with the boss, who checked around the company for opportunities. One of the Italian regions lacked an HR resource.
A couple of months later, Hagen was on her way to Milan.
"I sold the car, rented out the flat and packed my things. It was very easy to move from Norway", says Hagen.
Suddenly Hagen was the HR manager at the Italian office in Milan. Elise assists the management with the onboarding and offboarding of employees and is also responsible for all of the employment processes locally. "There are 40 employees in five different cities, and all are Italian," says Hagen.
Finding housing in Italy, on the other hand, was a bit worse. "It was very difficult to find a place to live. The rental market in Italy is tough and I moved in and out of different Airbnb apartments for five or six weeks before I found an apartment."
Faced with a new job in a new country, Elise is working on learning Italian. She believes it is essential to be able to communicate with the employees as their HR manager. "I have decided to learn a little Italian, also because many of my colleagues speak little English. You go a long way with a little goodwill, Google's translator and body language."
Lunch at the restaurant every day

The structure of a working day is also very different from how we do it in Norway. "The working hours are not from eight to four, but from nine to six," says Hagen. It is customary to have lunch at the same time.
"As a Norwegian, it has been difficult to get used to going so long without lunch, so I have persuaded my colleagues in Milan to eat a little earlier. Canteens are not a concept in Italy either," says Hagen.
"But lunch is a separate chapter. Here there is an hour's lunch where we go to restaurants and order food. Then we eat everything from pasta to pizza before working until six."
In the beginning, Elise found it difficult to settle down with such long lunch breaks. She found it ineffective. "But over time I have realized that it is an important part of the culture here."
"It is cheaper to eat out in Italy, and the employer issues a lunch voucher of eight euros every day. A meal at a restaurant costs maybe around 15 euros in Milan. After work, it is common to go out with colleagues for an Aperol spritz. "There is a lot of life in the streets, and you always get finger food," says Elise.
At weekends, Elise is keen to experience as much as possible, and there have been many excursions during her first year in Italy. "Milan is very strategically located. It is three-quarters of an hour to Lake Como and the mountains are an hour away. It is a couple of hours to the coast and there are lots of cute towns inland. I have tried as much as possible to get out at weekends, especially in the summer when the heat has been intense."
Nor has it been a problem to miss the winter in Norway. Milan is only a couple of hours away from the Alps.
Be daring enough to ask your employer....

What is your advice to others who want to do the same? "If you see an opportunity and can go through your current company, that is probably the easiest."
"Here it is important to be forward. Being strong enough and daring enough to ask the employer is also important. It probably never would have happened if I waited for someone else to suggest it." says Elise.
Elise Hagen
HR Manager
In addition, Elise believes that one should not fear missing out on something at home in Norway. "That cabin, apartment and friends will be there when you return. Many will also come to visit. In that sense, Italy is a humble country to move to and it takes little convincing to get a visit," concludes Elise.
Want to learn more about working for LINK Mobility? Meet other colleagues in our latest edition of #FacesofLINK here.