Driving Valuable Conversations through WhatsApp Business API with proactive notifications customers opt-in to receive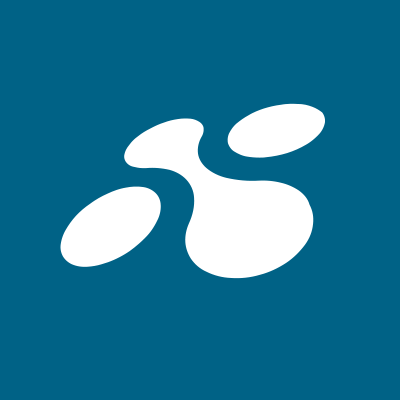 With more than 2 billion people using WhatsApp every single day, the communications channel is seeing high penetration rates in multiple countries. It's fast becoming the channel of choice for many businesses. As the channel grows and we see more use-cases and demands on the channel, WhatsApp is rolling out changes to enhance the conversations that businesses can have with their customers.
Customers want to interact on their channel of choice. In many countries, the penetration of WhatsApp is so high that if businesses are not engaging on this channel, then quite simply they are missing a huge proportion of their potential customer base or not engaging where their customers want to communicate.
As such, WhatsApp has recently expanded the ways in which customers can hear from their favorite business in more ways across the customer journey. This means that there are additional types of proactive notifications for people that opt-in to receive them.
What are the changes?

WhatsApp started by supporting timely notifications, though people have shown interest in receiving additional information on WhatsApp. Businesses that have one of the countries listed below as the country setting in Business Manager will be able to send non-transactional notifications like to update customers when something is finally back in stock. If you already have a WhatsApp Business Solution account, then no additional integration work is needed.
There is no change to the message template creation process in Business Manager or via the API. Businesses should choose one of the eleven categories for templates when submitting a non-transactional template, such as the "alert update" category.
Templates will still go through a review process to ensure there are no violations to the Commerce & Business policies and that the formatting is correct.
WhatsApp specific guidelines for proactive notifications:

People want to hear from their favorite businesses in more ways across the customer journey
WhatsApp is expanding the types of updates people can choose to receive so businesses can send additional information to people that opt-in to receive them in more countries
Example use cases include product recommendations based on a recent purchase, relevant offers, helpful informational alerts
WhatsApp want to ensure users have a valuable experience when messaging with businesses on WhatsApp. People are always in control and can block/report a business at any time. In addition, WhatsApp may systematically take action to limit the reach of low-quality messages, including rate limiting or automatic template removal
Driving a high-quality user experience:

Expected: Recipients should already have opted in to receive information from businesses.
Relevant: Personalization of communications is key. Each notification should be relevant and personalized to the recipient. This could be based on recent purchases or engagement with your brand. It should be concise and contain only necessary information and next steps.
Timely: Recipients should only receive notifications when they are relevant.
To summarize the changes, WhatsApp has developed the customer journey to allow businesses to drive valuable conversations through the channel. It is important to note that while proactive notifications allow you to engage with your audience with relevant and timely content, these notifications must be expected. This means that businesses must obtain the opt-in prior to sending proactive notifications.
Example use cases

Proactive out-reach and reminders about renewals, upgrades, and relevant offers and deals
Product recommendations based on recent purchases
Product updates, shopping basket/cart abandonment reminders
Alerts and notifications based on customer preferences
WhatsApp Opt-in requirements
Businesses must clearly state that a person is opting in to receive messages from the business over WhatsApp
Businesses must clearly state the business's name that a person is opting in to receive messages from
Businesses must comply with applicable law
Read more about WhatsApp opt-ins.
Additional best practices to create a high-quality opt-in experience

Users should expect the messages they receive. Set this expectation by:
Obtaining an opt-in that encompasses the different categories of messages that you will send (ex: order updates, relevant offers, product recommendations, etc.)
Obtaining separate opt-in by specific message category
Provide clear instructions for how people can opt out of receiving specific categories of messages and honor these requests
Ensure opt-in and opt-out flows are clear and intuitive for users
Avoid messaging customers too frequently
Clearly communicate the value of receiving these important updates on WhatsApp
These new types of updates can be sent in the following countries: Indonesia, Mexico, Singapore, Malaysia, South Africa, United Arab Emirates, Russia, Saudi Arabia, Israel, United Kingdom, Netherlands, Spain, Italy, Germany, Nigeria, Egypt, Brazil, Colombia, Jamaica and USA.
Interested in getting started with WhatsApp Business API? To discuss the WhatsApp Business Solution and how this channel can easily be integrated into your communications strategy, contact us today to learn more.