CPaaS features challenge the traditional price model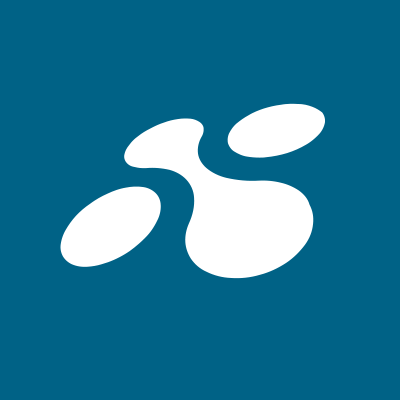 With the growth of CPaaS (Communications Platform as a Service) and implementation of so many new channels and features, pricing is changing for mobile messaging.
The year 2021 will likely show some interesting movements in CPaaS pricing. Beyond CPaaS software and portal licenses, much of the revenues are driven from the traffic from CPaaS channels namely Mobile Network Operators (MNOs) or OTT players, also called Channel Owners.
Application to Person (A2P) or Person to Application (P2A) messaging prices have been mainly local and relatively static. SMS is enjoying an incredible market share due to its reach and end user opening rate. Following a review of all European markets, SMS represents 85% of the revenues of the A2P market.* But, by the end of 2021, MNOs will have to price RCS alongside SMS taking into account the growth of new use cases such as customer service. RCS, or Rich Communication Service, offers rich media and content (images, videos, carousels, calendar events, locations), branding (authenticated logos), and conversational aspects. OTT includes other channels like WhatsApp, Viber, Facebook Messenger, Line, and KakaoTalk.
Price Dimensions

At LINK Mobility, we believe that prices will become more dynamic as other messaging channels strengthen and use cases widen. Pricing decision makers, such as OTT players and MNOs, will likely consider up to six dimensions when defining their prices:
Use case: Should pricing be different in relation to use cases including notifications, marketing, and / orc customer care.

Format: 160 characters in black and white versus rich content with images, videos, and more. In the UK, the first MNOs are looking into this dimension when determining pricing.

Mobile Originated (MO) or Mobile Terminated (MT): Should prices be different if the messages begin from the mobile phone or if that's where they end? This relates to A2P vs P2A and conversational messaging. More on that below.

Message charging or session charging: Industry players must decide if or when they would charge for a session or per message. Would it be from the first or the second message? How would they define the session? It could be based on the number of exchanged messages, the duration of the session, or on inactivity.

Location: This depends on which country the message is initiated or terminated. This has been a big challenge for many years and adds to the complexity of SMS aggregation.

Service levels: To what extent do customers want to pay for the different levels of service.
One example of this is RCS pricing, with the following four main price models that have been discussed by GSMA, who has a role in standardizing RCS pricing for teleoperators:
Per event (which is the same as the SMS model)

Session based (time based, rate card, payload or a combination)

Access based (Access to base + charge per unique user)

Revenue share (this was removed early on)
With regards to conversational messaging from point #3 above, before a bank might only send one message to customers and that message had a certain price. Now with RCS, the bank can have a conversation back and forth with customers – even having customers reach out to the bank to start the conversation. The pricing changes with perhaps ten messages being exchanged between the bank and customer. This provides great value for both parties, but what is the bank's willingness to pay?
Willingness to Pay

When it comes to pricing an existing or new messaging channel, the key is to understand customers' willingness to pay, like the bank. This will be influenced by the following four factors:
Use Cases again: Companies will have different willingness to pay if it is a notification, marketing or customer service use case

Quality, reputation and reach of the channel: Facebook Messenger, Viber, WeChat, WhatsApp, and other channels have varying success rates. LINK offers the possibility for SMS fallback through our Global Messaging platform. Furthermore, numbers of users vary widely. For example, WhatsApp has 1.5 billion unique active users, Facebook Messenger has 1.2 billion, WeChat has 1.1 billion, and Viber has one billion.** Conversion rates are also impacted by channel and the richness of the content in the channel. These conversion rates will play a large part on the pricing of the channels. Just picture this: with Rich SMS, well-knitted marketing campaigns typically reach mid-single digit conversion rates, with the richness of the RCS channel embedded into Andoid message, conversion rates will jump to double digit (as per feedback from brands on their first RCS retail campaigns), so brands will be less sensitive to price as long as CPaaS players can demonstrate higher RoI.

System integration and reporting: This refers to how the integration of the systems and the quality of information that is provided by the channel itself or the CPaaS player. LINK offers our own Insight Dashboard to provide real-time monitoring of campaign performance and customer activity. Advanced CPaaS players offer unique value-adds to ensure not only delivery of messages, but also the best possible way of delivering messages. LINK Mobility provides SMS fallback, as well as intelligent routing of messages through our state-of-the-art CPaaS platform.

Customer segmentation, such as demographics or customer value: Brands should look to invest in higher quality channels for their higher value "diamond" or "gold" customer segments. Because of the higher return on investment for these customers, enterprises have a higher willingness to pay compared to lower value "silver" or "bronze" customers.
We can look at Google Verified to understand pricing going forward. Google Verified provides extra value added on top of SMS. With messages that are verified, there is likely also variable pricing as brands are willing to pay for better user experience and more trust and security with the verification from Google.
Brands must also have trust in the OTT channel owners when it comes to security. Data must be kept safe and brands want to know that data will not be sold for targeted advertising. Not only do channel owners need to address this, but the entire industry must ensure that brands and end users feel comfortable with how data is handled.
At LINK, we are investing in order to integrate the many different pricing options from channel owners and, above all, to simplify pricing for brands. Our pricing proposals will include omnichannel possibilities and be focused on brands or use cases. CPaaS players will have a growing role towards their customers as they will absorb and translate the diversity and the new complexity of the pricing decisions made by messaging channel owners.
Learn more about LINK Mobility's products and channels or contact us.