Conversational messaging is coming up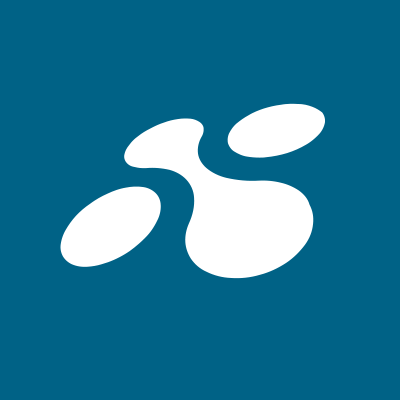 Conversational messaging at its core is the communications between a customer and a business. Here we explain further what it is, how to use it, and why it matters to your company.
Conversational messaging used to be known for things like emails and SMS, but these have their limitations. For instance, email has a lower read rate and SMS only allows so many characters. Now, conversational messaging has grown to encompass the next era of channels and apps, with the COVID-19 pandemic accelerating this change. These include:
WhatsApp

Viber

Facebook Messenger

RCS

WeChat

Apple Business Chat

Google Business Messages
While new channels are growing, it doesn't mean get rid of SMS. Incorporate SMS as part of your omnichannel mobile strategy to ensure you get the most out of conversational messaging and still have 100% reach. According to MobileSquared, over 36% of all people are only available on SMS.* With our proprietary product LINK Conversations, you can even leverage conversational features within the SMS channel that work seamlessly with the other channels to ensure the best customer experience.
Communicating with businesses and brands should be as easy as communicating with friends and family, and part of good business is knowing your customers. How do they like to communicate? Where do they want to receive messages? When is best to reach them? Conversational messaging is a great place to start.
Benefits of Conversational Messaging

Conversational messaging means a seamless exchange of information and messages between your business and consumers. Other advantages include:
Reach – get access to an enormous audience. Grow sales, drive revenue, gain loyalty, and increase engagement and satisfaction.
Rich communications – communicate colorfully with rich media that engages your audience like never before. Furthermore, different apps come with different features. Get the best of all worlds – and avoid any limitations – with diverse channels.
Branding – many channels, like WhatsApp and Viber, allow you to create a branded profile – from your company colors to your logo to a verification so customers can trust that it's you.

Future-proof – while there's no predicting exactly where we're headed, we have a pretty good idea. Ensure your organization is future-proof by offering the latest channels consumers are already on and expect from the brands they interact with.

Customer experience – in the end, with conversational messaging, customers can be reached when and where they want. Use the same apps they already know and love. This means customers are already frequently on the desired channels, don't have to download a new app, and have the benefit of familiarity. Great customer experience and improved customer satisfaction are the ultimate goal.
Did you know? We offer SMS fallback as an option for messages sent over apps. It's a win-win!
Using Conversational Messaging

Whether you use one app or many, the uses of conversational messaging are extensive, no matter what industry you're in.
Marketing

Create sales opportunities and relevant touchpoints during the customer journey. Communicate with members in a loyalty club, alert customers about new services, educate them about how to use products, or offer discounts.
Customer service

Customer care says a lot about a company. Give your customers the best experience possible to create lasting loyalty. Different channels offer different advantages. For example, WhatsApp and Facebook Messenger have suggested replies for quick questions. You can also gather both positive and negative feedback to learn what you should keep doing and amend problematic situations.
Operations

Not only can you send messages within your organization, but you can also send notifications to update your customers on things that have changed or the status of their order.
All industries should take advantage of conversational messaging. Whether your company is in finance, retail, healthcare, logistics, travel, or IT, you don't want to miss out on these multichannel mobile advancements.
Conversational Messaging Channels

Each of the channels offers something different, and customers want the convenience that they find in their day-to-day life transferred to their relationships with businesses. Offering one or two channels is a great start but offering several is a way to stand out from your competition. When using many channels, you get the benefits of an omnichannel experience, meaning you can move from different apps with ease.
SMS

This is the basic tool in the messaging world. It's reliable and easy, with a 98% read rate. Yet, it has a 160-character limit, and more people are looking for companies to expand to other channels.
Viber

Viber offers both Viber Business Messages and Viber Chatbot, for business-initiated and customer-initiated messages, respectively. Like WhatsApp, it's fully encrypted, guaranteeing security and increasing trust. Furthermore, it allows business branding and rich features.
Facebook Messenger

More and more businesses offer Facebook messenger as a way to connect with consumers. Suggested replies means quick customer service, while a branded profile increases the trust of those contacting you.
WhatsApp

As the most widely used messaging app, there's no doubt WhatsApp is where you want to be. But there are key things to keep in mind when using this channel, such as opt-ins, messaging guidelines, and more.
Check out this short video on WhatsApp Business API to learn everything you need to know.
RCS

Rich communication services has been on everyone's minds for the last few years and is now coming to fruition as a well-known communication channel with rich media. It's engaging and interactive, and its improved features like video, audio, and images means it will ultimately compete with SMS.
By taking advantage of today's opportunity in conversational messaging, your business will be ready to face tomorrow's challenges. And we're here to help you. We're experts in all the relevant channels and can help you get started today.
*Source: https://mobilesquared.co.uk/business-messaging-tracker/
Source from banner here.