CEO Guillaume Van Gaver says it's all about the team – both in and outside the office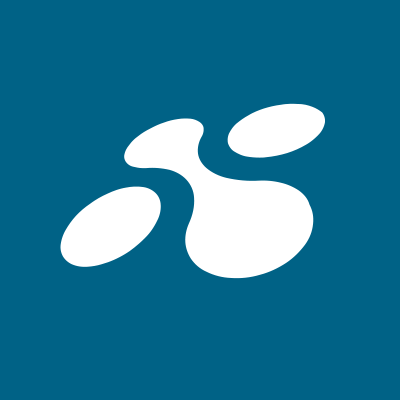 We sat down with Guillaume Van Gaver, LINK Mobility's CEO, to learn more about the past, the present, and the future: his biggest inspiration growing up and how he remains a life-long learner, his time as CEO so far and what his vision is for the future, LINK's recent journey as a private company and opportunities going forward.
You joined LINK Mobility a year ago as CEO. What has that been like?

First of all, the strong renewal of mobile communication channels is a confirmation that it was a great decision. Mobile channels are where more brands are communicating with their customers now and in the future. I'm pleased that a year after I did research on this industry, that the market changes show we're headed in the right direction.
Second, I'm very happy with the relationship we've built with the board: Abry Partners and the founders. Having a good relationship with the board is essential. I feel also that we have adopted a more open communication within the company which is essential when you want to build trust.
In terms of anything I was surprised about, I imagined there would be challenges around the technology and aligning the culture after so many acquisitions – which of course there are, but aligning a company around a common vision, set of values, culture, and strategy requires a lot of work. Good work has been achieved but there is far more work ahead of us.
What has been the biggest inspiration in your life and how has it affected your life now?

I've been inspired by explorers, especially those who ventured to the Arctic and Antarctic polar regions, like Roald Amundsen and Ernest Shackleton. The poles are both beautiful and hostile, pure and rough environments. As I learned about the expeditions in those regions, I've seen many astonishing stories and achievements. These explorers were amazing leaders and on my own expeditions, the biggest lesson I learned is that it's all about the team and preparation. Leadership skills are also involved but the team and advanced preparation are most important.
You can prepare well technically – training in sailing, kayaking, using sledges, climbing – but the team element is often forgotten. You have to work on the team and that is part of the training. On my own expedition, I overinvested in technical preparation but underinvested in team preparation, a key aspect to avoid tensions during critical dangerous moments out in the wild.
For myself, I learned that going on an expedition might seem like a choosing first among the most beautiful spots on a brochure or on the internet. But in reality, if the team doesn't function well, you'll lose the enjoyment from the journey and the environment that surrounds you. It's not just about finding a great place, but most importantly having an amazing time with the right team in place, a philosophy I carry with me today.
Switching gears a bit, you have an interest in languages. Which languages can you speak and how do you ensure you continue to learn?

English, French, German, Arabic, and learning Spanish. I find it's easier to learn languages when you talk to people in their local languages. I've gone to an Arabic hairdresser for 12 years, and I get both a haircut and an Arabic lesson. We also like to host exchange students at my home. Right now, we have an Ecuadorian student, and I'm able to practice my Spanish. It's key to travel and try to live abroad to keep learning by being immersed instead of through a textbook.
We hope to be able to offer employees a work abroad program in our other offices to get people to continue to learn, meet new colleagues, and create an international environment.
When and how did your interest in the mobile messaging industry begin?

Before LINK, I took the time to learn more about the industry and got excited about the potential for all of the new products and changes in the mobile messaging market. I also got interested after working for several years in an adjacent industry at a mobile network operator. I found both LINK Mobility and the market itself fascinating and full of opportunities.
How do you see LINK continuing to contribute and give back to society within the next 5 years?

This is something we are excited to work more on and aim to achieve a comprehensive plan for contributing to society in 2021. We have a company vision, strategy, and values, but this part cannot be forgotten. One thing we see as important is how we treat our employees: equal opportunities, diversity, responsibilities, international community, and more. We want to work towards focusing the company on specific societal contributions with this initiative led by our CTO, Torbjørn Krøvel.
How has LINK evolved since being taken private by Abry Partners two years ago?

Initially, there were challenges with going private as it brought important changes. LINK took this as an opportunity to work on the foundation of the company – focusing on improving technology, strategy, culture, organization. While being private, this gave us the chance to improve these without the pressure of being public. We really took advantage of the two years being private to do some ground work to build important pillars for the future of the company.
We also learned that when you're public, there is a lot of communication involved. When we return to the stock market, we look forward to being more communicative and keeping investors involved in our work.
What are the biggest opportunities and benefits LINK has in the future?

The range of solutions we offer to our customers is vast, and brands will be able to use our mobile offerings to better connect with their own end-users. Our customers will be able to establish conversations with their consumers, instead of one-way communication, which is much more engaging and has a wider reach. We'll also encourage end-customers to engage with brands in new ways with new mobile channels. The more exciting communications are, the better for all stakeholders. We want relationships to be richer and more personalized – so everyone wins.
What is your vision for LINK in the next 5 years?

In five years, we want LINK to strike a balance between both brands and customers using our channels. Brands can market to, notify, and assist customers through our mobile channels, but end customers can also use our channels to reach out for customer service help – conveniently getting relevant answers to their questions in seconds. We are moving beyond just A2P to a world of two-directional communication.
Additionally, the ambition is that LINK Mobility is seen as a reference to enable brands to have the quality and safe communication channels to reach their customers. We want people to associate LINK with quality products offered worldwide, as well as safe, trusted communications. Data and privacy are of utmost importance to us and the companies we partner with. Growth rates and financial targets are byproducts of the quality of our solutions and passion for our work.
LINK Mobility is in an exciting place and being a CPaaS provider allows the company to better connect businesses and consumer, governments and citizens, platforms and users. Talk with us today to learn how we can benefit your organization.