Beginners guide to SMS Communication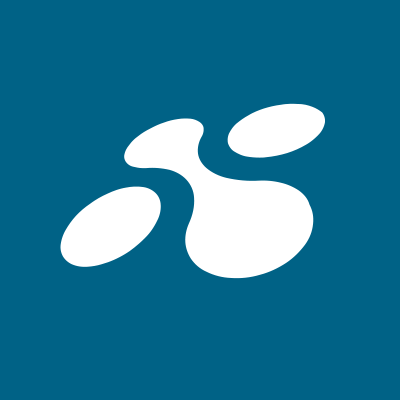 Have you considered SMS for marketing and communication but not sure how to get started? SMS is one of the most preferred communication channels in the world with an opening rate of 98%. In addition, 90% SMS messages are read within 3 minutes which means that it is efficient for critical and urgent information. Below you find a short description of how you can get started and different ways of using SMS as a communication channel. Already have questions? Please get in touch.
How can I start sending SMS to my customers?

There are different ways you can start sending SMS to your customers. Our LINK SMS Gateway is a modern and trusted platform that helps you communicate fast, easily and effectively with global coverage. We support both one-way or two-way communication that you can easily access. Here are six different ways of how you can get started:
SMS Communication Platform
Use our SMS Communication Platform -no technical skills needed. Upload your recipients list and send your message immediately – follow these 3 easy steps:

Add or drag and drop all your contacts from Excel, Word or other.

Compose message.

See statistics and messages sent.

Other ways to get started:
Get in touch: Not sure of which solution is best for your company? Get in touch with our local office to get more information.

Partner Systems: Connect through different partner systems that are connected to LINK SMS Gateway.

Internal Systems: Get in touch to see if our gateway is already connected to your internal systems.

Customer Success Managers: Our Customer Success Managers are standby to support you. Send over the message and your contact list and they will support you.

Notification Systems: Use a notification system to your employees. We can connect specific recipients to a keyword/short number, and just send your message to the short number, and it will automatically notify each recipient with the message.

Email2SMS: Configure access and settings, and use your email to send out SMS.
How can I use SMS for communication purposes?

Send SMS
You can use SMS for notifications, urgent messages or for communication you need to make sure gets through urgently. You can choose to send simple SMS, create a dialogue or to use additional features to increase traffic, response rate or loyalty.
Collect information
SMS has 209% higher response rate than phone and email. Use LINK Collect to collect specific customer data. You can use it to invite customers to events, perform surveys or receive permissions. You can also boost number of sign-ups and the service has features like tip-a-friend or rewards. Customize the design to your brand and create user friendly forms.
Reward customers with coupons
Reward your customers with LINK Coupon to increase customer loyalty and to drive traffic. There is no need for technical skills or integrations, and you can customize the solution to your brand. After you have sent the coupons you can easily track the performance with advanced filtering. Consumers redeem SMS-coupons 10 times more than other types of coupons.
Start a conversation
Use LINK Conversation to enrich your communication and customer dialogue. As it is integrated to LINK Flow, you can create conversational messaging flows to be sent out. You can create user friendly chats and engage with customers in the right channel. You can integrate the solution to OTT-channels like WhatsApp.
Send invoice by SMS
By using LINK Mobile invoice, you can switch from paper invoices to a more efficient payment method. You can charge your customers for immediate payment and get paid faster. You can use it for any type of payments like events, requests and charging digital services.
Connect through WhatsApp
More than 1.5 billion people in 180 countries use WhatsApp. You can access WhatsApp Business Solution easily through our API and start communicating with your customers. Many people prefer to communicate and engage with business through WhatsApp, which means you can strengthen your customer satisfaction by using it.
Get in touch

Do you want to know more? Get in touch with your Link Mobility representative to see how we can support you.

Source: SMS Marketing Statistics