3 ways to collect valuable first-party data in a cookie-less world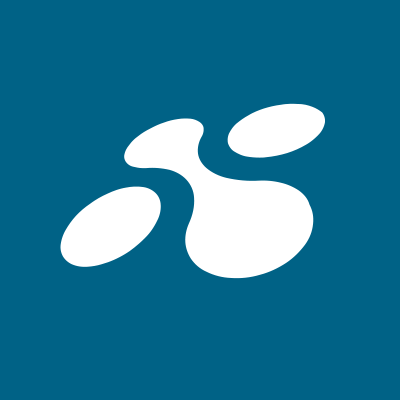 First-party data is a must in a cookie-less world. iOS 14 policies are starting to take effect along with Google's recent announcement of privacy updates. Now advertisers need to be aware that the way we used to target and market to users will change. For those in marketing, targeting settings and third-party data that has been used for years will be gone. How can you keep up? Read on!
While the changes will not affect all industries equally, there are still methods that we can begin to implement to try to mitigate any effects. The first is to collect more first-party data. In this post, we will highlight some methods so that you can prepare for a shift in your strategy to collect more first-party data.
What is first-party data?

Before we dive into the strategies around acquiring first-party data. Here is what first, second and third party data mean:
First-party data is the data you collect about your audience based on their behavior directly on your webpage, campaign, or app. This data is most valuable with minimal privacy challenges. First-party data can be difficult to scale though.

Second party data is basically someone else's first party data. Accuracy and privacy are still relevant, as data comes from a source that you either have to pay for or enter into a partnership to access.

Third-party data is a collection of multiple first-party data sources gathered across websites and applications. The sources are independent companies and are also bought.
With the new iOS 14 feature, your customers are able to opt out of being tracked by apps, and Google will remove third-party cookies in 2022. Having first-party data will therefore be crucial to your marketing!
3 ways to collect multiple first-party data

First-party data can be collected from your site, through mobile campaigns, social media, ads, and the information collected in your CRM. In this guide, we share three focused strategies for obtaining this data:
Use lead generating campaigns

One of the easiest ways to collect user information is by using lead-gen forms in ads, contests, and on your website. There are many channels that offer lead-gen options. LinkedIn and Facebook are probably the most common options. Depending on your industry, you can use forms to gather as much information as needed for your marketing strategies. It could simply be the name and phone number for an SMS marketing campaign.
It's reasonable to predict that targeting options will be affected by the disappearance of third-party cookies. For that reason, it's a good idea to start testing new channels to have more ways to reach users. Channels like:
With the different types of interfaces, you can find new users who are willing to submit their information and permission to receive marketing. LINK Mobility can help you with tools to gather relevant permissions and set up mobile campaigns with your first-party permissions via multi-channel marketing.
Spend more time focusing on brand-building

Brand building is part of the basics when it comes to marketing. However, there are many companies that do not see the importance of branding. Through mobile marketing, you can communicate directly with the recipient, as well as easily segment your permissions and build your brand directly with your customers.

The targeting options are an important step in a cookie-less world, and the collection of first-party data has never been more relevant. If we're shifting the focus to collecting more first-party data ourselves, we need to do some work to get users to give us the information in the first place. There are many ways this data can be collected – through mobile gamification, mobile campaigns, mobile vouchers or coupons, loyalty programs, and more.

If you want to start collecting more information from users, you will need to give them content they are interested in. This may take some time and requires testing to find the perfect mix of what your customers want. For a company that lacks brand awareness, it may take some time to build a brand that people trust and can be inspired by – and are ultimately willing to provide their information and permissions.
Now, get started building first-party data

Within the next year, we can expect that targeting and policies will change on many of the channels we use for advertising. Adapting to change has always been a part of marketing and paid ads. The sooner you can embrace change and adjust your strategies for compliance, the better prepared you will be for implementing these changes.
Want to know more about how LINK Mobility can help your company collect and use first-party data? Contact us here!