3 mobile messaging value-adds for customer service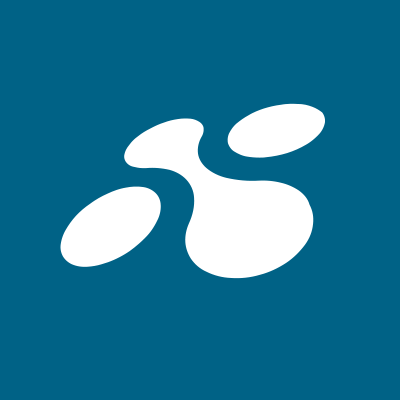 How can mobile messages create value for your customer service department? We've found three areas where mobile messages create extra value within the customer service industry.
The LINK Messaging Gateway is a tool that can easily integrate effective SMS or other types of messages into your IT systems or interface. Messages can include marketing deals, customer satisfaction metrics, competitions, surveys, order status, and more. The LINK Messaging Gateway can be connected to your systems and coded so that messages are sent automatically within defined criteria. For customer service, the tool is integrated via an API so it can send messages after customer contact. Our LINK Messaging Gateway has countless uses, but in this article, we'll focus on customer care and three concrete ways in which mobile messaging can be used in this area.
Measure your customer satisfaction

High opening and response rates
Customer data, especially satisfaction measures, are important to your organization and improving the customer experience. Your company might already be taking measurements via email, but common challenges with e-mail are:
Message ends up in spam filter
Customer's e-mail isn't available
E-mail provided is incorrect or misspelled
Emails are often not read immediately while the customer experience is top of mind
On the other hand, using mobile messages can solve these challenges, by providing more instant results and more accurate measurements. Customer service already has the customer's phone number after the initial contact. Therefore, customer service can easily send out customer satisfaction measurements after telephone or chat inquiries without asking for additional information such as email. In fact, SMS has an opening rate of 98%, as well as a response rate of 45%, meaning you'll get the customer satisfaction data you need.
Smoothly handle complaints

Sometimes, a customer is not satisfied with your product, website, or even the customer service they've received. Here, a messaging gateway that sends mobile messages can be used for complaint management.
Minimize complaints and negative publicity
A customer who is dissatisfied might send negative feedback back on SMS after you measure customer satisfaction or you may receive complaints another way. Regardless, customer service can then contact the customer and actively manage their dissatisfaction or complaints by solving the problem before the experience becomes negative publicity or a bad review online or on social media.
Increase customer retention
A survey in 2020 found that 75% of customers choose to stop engaging with a company after only two negative experiences. By using mobile messaging to follow up on the customer's experience or manage complaints, it's possible to discover the negative experiences customers have and react before the customer chooses other options. This in turn leads to improved satisfaction and increased customer retention.
Improve customer care
With SMS and other messaging channels, such as WhatsApp or RCS, you can overall improve the customer service experience.
Convenient channels for customers

Take advantage of the channels that customers already use and want to be contacted on. Give customers the option to be contacted on a variety of messaging apps that makes the customer service experience convenient for them. You'll get better response rates and improved satisfaction.
Easy for your business

With LINK Mobility Chat, you can manage different channels all within one system. Quickly and easily respond to many different customer care chats. Begin with a chatbot and escalate to human intervention when needed, saving you time and money.
Mobile messaging is a fantastic way to improve your customer service with a variety of applications and benefits. To get started, contact us!